A Look at Rowan Blanchard's Ethnicity, Fame and Family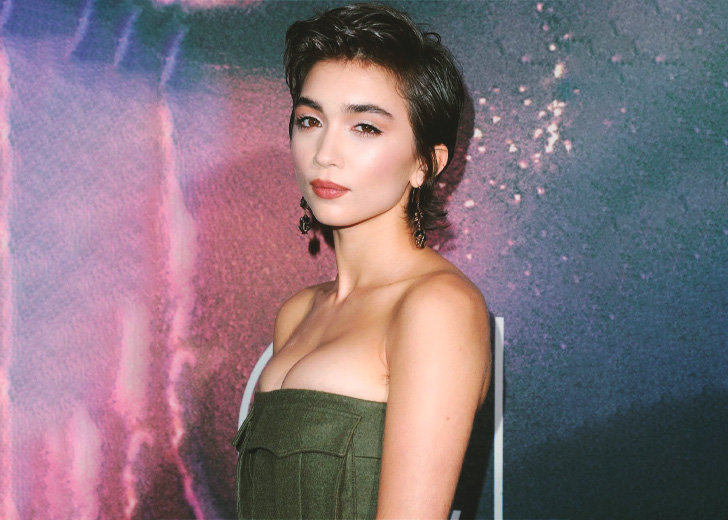 Rowan Blanchard's breakthrough was when she landed the lead role in the Disney series Girl Meets World, a spin-off to Boy Meets World. 
But she is more than just an actress. Despite her young age, she uses her worldly knowledge and voice to empower the youths of today.  
Rowan Blanchard's Fame and Activism
Blanchard's first step into activism was taken in 2015 when she was 13 at the UN Women's HeForShe. She impressed the audience with her maturity and eloquence.
At 14, she read the work of feminists like Gloria Steinem and Roxane Gay. She used this knowledge to speak up, tweet, and write eloquently on the issues of politics, equality, and intersectional feminism in America. 
With every tweet, she engaged with young people everywhere, ultimately attracting a legion of adoring young fans. With a massive following on social media, she now uses her fame to preach about essential issues like LGBTQ history and Black Lives Matter. 
She identifies as queer and also advocates for the LGBTQ community. Since her early days of activism, Blanchard's sunshine-like positivity has mellowed. But as much as she is famous for her activism, not much about her personal life like family or ethnicity has been explored. 
Here is a breakdown of Blanchard's personal life. 
Rowan Blanchard's Family and Ethnicity
Blanchard was born in Los Angeles to parents Elizabeth and Mark Blanchard-Boulbol, who are yoga instructors.
Besides yoga, Elizabeth also juggles the demands of regular family life along with being a publicist and stylist. She started Blanchard's Twitter and Instagram when the actress was only nine years old and managed it until she handed it over to Blanchard at 12. 
This is how Blanchard entered into politics and feminism and started using her voice to opine on topics considered mature for her age. Even her mother is sometimes surprised by Blanchard's acuity. "Sometimes I forget that she is only 14," said her mom in Blanchard's The New York Times feature. 
She is the oldest of three children, has a younger brother Shane and a younger sister Carmen. Blanchard is careful about the image she projects onto her younger siblings. 
During her interview with Wonderland, she discussed her essay "Sorry Not Sorry" and talked about the confusing adolescent girl times on behalf of all the young girls, including her sister. 
I see it now with my young sister, and it scares me because when I was 12, I would spend 45 minutes putting on make-up when I didn't want to because I felt that if somebody saw me with my dark eye circles or a blackhead, that I'd risk offending them. 
As for ethnicity, her paternal grandfather emigrated from the Middle East and has Lebanese, Moroccan, Armenian, and Syrian ancestry. Her paternal grandmother is of Swedish, Danish, Norwegian, and English descent. In addition, her mother is one-fourth of Portuguese and German, and English ancestry.