Is Rowan Blanchard Gay? Here's How She Expresses Her Sexuality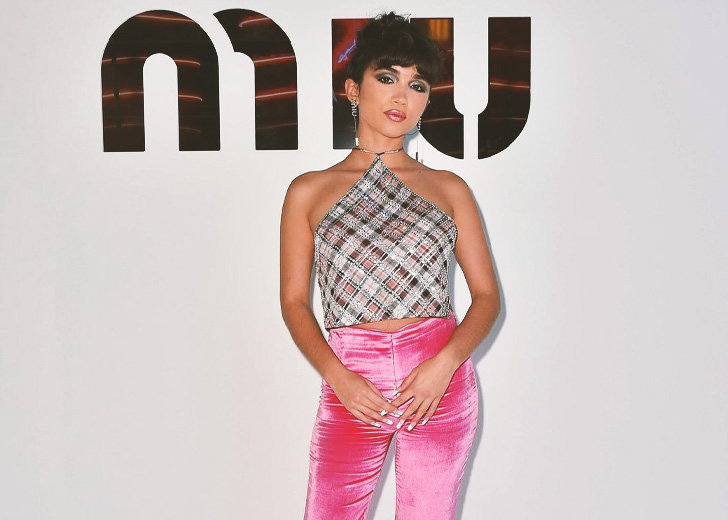 Disney has produced a lot of child stars, but Girl Meets World's Rowan Blanchard is far from average. 
The bubbly actress was reading the work of feminists like Gloria Steinem and Roxanne Gay before she could even vote. She spent the better part of her teens as the face of youth activism. 
And as a representative of the LGBTQ community, the answers to questions like "who is Rowan Blanchard dating" and "is Rowan Blanchard gay" are pretty straightforward. 
She came out as queer, and she is open to dating both men and women. 
In a 2016 Teen Vogue interview, the feminist icon opened up about her sexuality. However, she iterated she did not believe in labels such as "straight, gay, lesbian or whatever" and would not label herself one and instead stuck with "just existing."
She shared that although she had only liked boys in the past, she was open to being attracted to another gender. But that admission came at a cost. 
Rowan Blanchard Received Hate for Her Sexuality
In January 2016, Blanchard had posted a series of tweets identifying as queer. 
And instead of support and encouragement, she received a lot of backlashes, much to her surprise. Sharing to Wonderland, she revealed that some responses to her tweet were borderline homophobic. She was scared to see people commenting about things that had nothing to do with them. 
But she is used to it now. 
I'm okay with it now, but I still realize that I was allowing people to comment on something very personal.
She has also learned to deal with the hate and negativity that came her way with her fame. She explained that being famous allowed others to critique her and take ownership of her body, face, and features. These days, she has stopped reading mean comments and tries to respond to only positive things. 
But it's easier said than done. Blanchard sometimes wanted to call people out for their actions, but she realized it wasn't worth it. 
Rowan Blanchard's Rise to Queer Icon
Blanchard, known for her acuity and candor, advocated for the LGBTQ+ community and rallied for intersectional feminism from a young age. Her first steps into activism started when she was a keynote speaker at UN Women's HeForShe conference at 13. 
She impressed the audience with her maturity and eloquence.
Today she is an advocate for many movements, honing in on feminism, LGBTIQ+, and human rights, and her social media is proof of her dedication. Blanchard makes bold statements by uploading thong-baring and unshaved armpits photos. 
She educates her 5.9 million followers on Instagram about various matters such as #BlackLivesMatter, sexuality, and gay pride.
In a few short years, Blanchard went from a doe-eyed Disney child star to a queer icon that youths aspire to be.