Meet the Barrs — Roseanne Barr Is a Mother to Five Children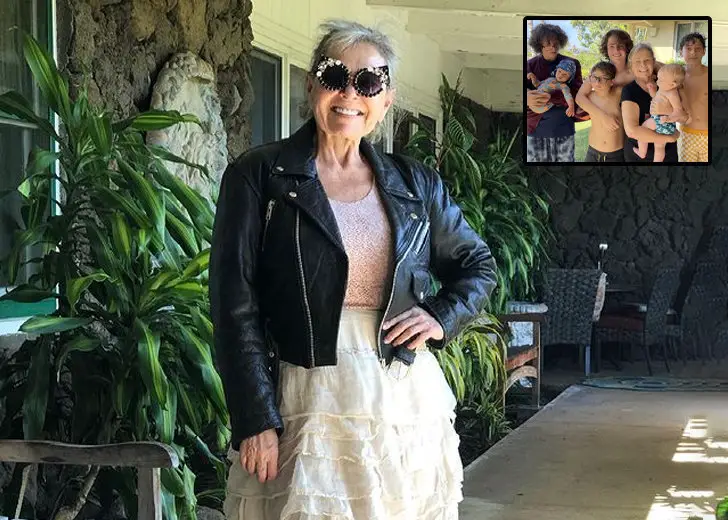 Roseanne Barr shot to fame with her 1988 sitcom Roseanne, whose revival ran all the way until 2018.
Barr plays Roseanne Conner in the show, which centers on the daily lives of her American working-class family.
And just like her character in Roseanne, Barr has a big family in real life too. Here's a look at her family and children.
Roseanne Barr Has Five Children
Barr became a mother for the first time in 1971 when she was just 18 years old. She gave birth to a daughter named Brandi Brown, who was later adopted by another family as she wasn't ready for parenthood then.
Three years later, the actress married her first husband, Bill Pentland, in 1974. A year after tying the knot, the two welcomed their first child together, daughter Jessica, in 1975.
Their family grew larger in the subsequent years when Barr gave birth to daughter Jennifer in 1976 and son Jake in 1978.
Together, Barr and Pentland raised their children for over a decade until their split in 1990.
Following their divorce, Barr moved on with Tom Arnold the same year. However, they did not have any children together and separated in 1994.
In 1995, Barr married her third spouse Ben Thomas. They had opted for IVF in November 1994 and welcomed their only child together, son Buck, in 1995.
Barr's marriage with Thomas ended in 2002, and she started dating Johnny Argent in 2003.
Roseanne Barr Reconnected with Oldest Daughter
Though Barr's oldest child, Brandi, had been adopted by another family, the two later reconnected in 1988. She shared the story when talking to People in 1989.
Barr revealed she had left information to allow Brandi to find her when she turned 21. At that time, the only thing Brandi knew about her mother was that she was someone famous.
However, a tabloid had found out about Barr having a daughter out of wedlock and contacted her about it.
"Then I panicked and hired a private detective to track her [Brandi] down rather than have her read about me being her mom in a tabloid," Barr said. "Which is so dirty and sleazy."
Speaking about how their reunion went, Barr said the two had an instant connection.
"I turned around and felt this powerful magnet. We looked at each other. Brandi jumped out of her seat, and we started running toward each other," she recalled.
"We embraced and wouldn't let go of each other, hugging and crying."
Rosanne Barr's Big Family
All of Barr's children have grown up, and some have started a family of their own. She often posts about her family on her Instagram.

Roseanne Barr with her grandchildren (Source: Instagram)
She shared a picture of herself surrounded by six of her grandchildren in November 2021.
"Fun w a few grands," she captioned the post.
The same year in April, the Roseanne star had taken to Instagram to upload a picture of her new granddaughter.
A few days later, she made another post about her son, daughter-in-law, and the aforementioned granddaughter.