Comedian Roseanne Barr Reveals Her Recent Method of Weight Loss — 'Relentless Gardening'
"Farm livin' is the life for me."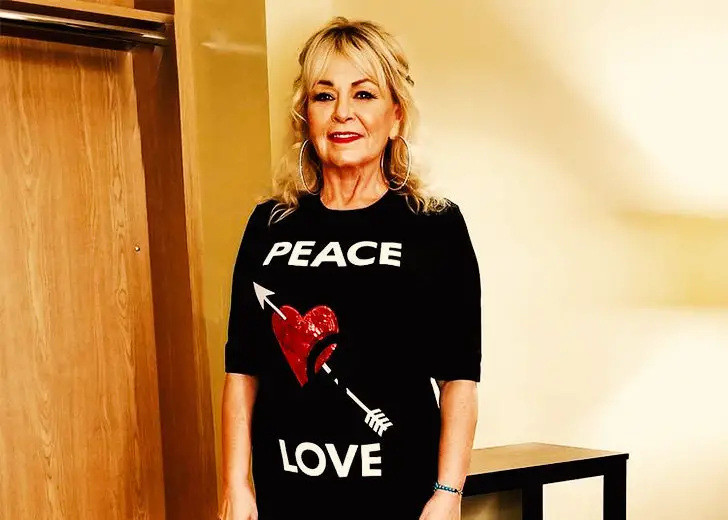 Roseanne Barr is an Emmy-winning actress and comedian who gained fame with the popular comedy sitcom Roseanne. 
The actress has been vocal about her weight struggles since 1997. However, in recent years, she has maintained a great shape and shared her current weight loss method with her fans.
Relentless Gardening — Key To Maintaining Weight
Recently the 68-year-old took to Instagram to share her weight loss secret. She posted a picture of her in a peach-colored unitard flaunting her healthy figure with a caption informing her fans that she got in shape because of relentless gardening.
Barr's followers filled the post's comment section with positive messages, showing her support and showering her with compliments. She again reposted the same picture with another caption, proudly stating that her granddaughter Maisie looked just like her.
From her Instagram, it is pretty clear Barr loves gardening. The comedian constantly shares her achievements on her Instagram. From flowers to vegetables, she does it all. 
Barr's Weight-Loss Struggles
The comedian has often talked openly about her weight loss journey and weight struggle throughout these years. 
In 1997, after her popular sitcom, Roseanne, ended, she had reached her highest weight of 350 pounds, which she discussed with People. The actress shared she had not been happy with her weight at that time, so she underwent gastric bypass surgery a year later to get right on track. 
The gastric bypass surgery helped Barr lose 80 pounds. She again had a tummy tuck surgery to take off the overhang from the pounds lost from the previous surgery, along with breast reduction surgery.
In 2006, in an interview with WebMD, she had admitted to having gained weight again but was okay with it, saying even though she was fat, she felt great. 
However, in 2014, the actress dropped some more pounds because of regular exercise. At an NBC press event with Us Weekly, Barr talked about how she had lost more weight.
She revealed that eating well with regular exercise had helped her maintain her weight and even joked that crack was the secret to her ability to keep most of the weight off.
A few months later, in the same year, she went on TODAY and joked about her 'radical and revolutionary diet' that included eating less and moving more. She further explained that she just wanted to be healthy with less baggage to carry around to be lighter on her feet and in her life.
Barr seems to do a lot better nowadays. Not too long ago, she had proudly shared a picture of her posing in a cocktail dress showing off her great shape, feeling good and better about herself.
Additionally, her hobby of gardening is also aiding in her weight loss journey.