What Are Rory Culkin's Siblings Doing Now?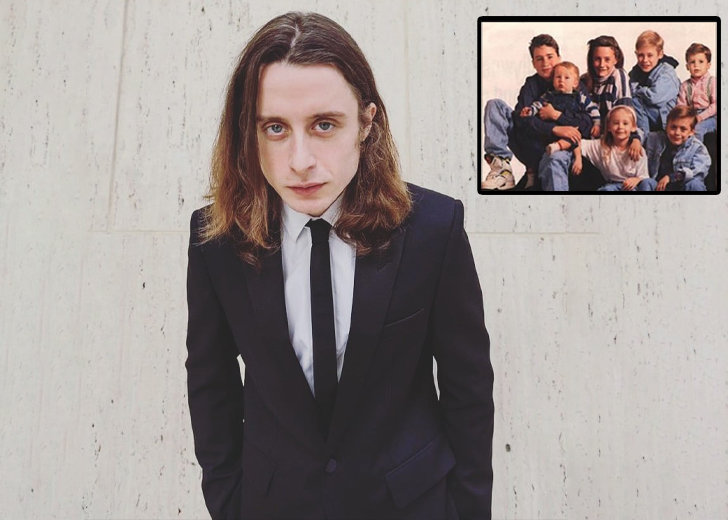 Scream 4 star Rory Culkin is the youngest of the Culkin siblings. Similar to many of his siblings such as Macaulay Culkin and Kieran Culkin, Rory started his career as a child actor.
However, for many of the Culkin siblings, stardom wasn't something they chose for themselves. Instead, it was their father who set them on the path.
Among the Culkin kids, the one who found the most success was Macaulay, who starred in the hugely popular 1990 holiday comedy movie Home Alone.
But despite the success, Macaulay walked away from a successful career as he had been working for years with no other options.
Here's a look at what Rory and his siblings are doing now.
Macaulay Culkin
Macaulay landed his first acting gig at 6. His parents were friends with the people who ran the Light Opera of Manhattan, and would push their kids forward whenever a production needed a kid.
After several gigs in the theater's production, Macaulay worked on his first movie in 1985 in The Midnight Hour. 
Over the next few years, he appeared in movies and series like The Equalizer (1988), Rocket Gibraltar (1988), and Uncle Buck (1990).
In 1990, Macaulay shot to international stardom after playing the role of Kevin McCallister in Home Alone.
Following the movie's success, Macaulay led an incredibly busy life. At one point, he filmed 15 movies over seven years.
When his parents split, Macaulay took a break from acting for almost a decade, starting in 1994.
The actor got back to starring in movies in 2003 and has worked on dozens of projects.
More recently, he starred in movies and series such as American Horror Story (2021) and The Righteous Gemstones (2022).
Macaulay has also ventured into podcasting and music. He is part of the band The Pizza Underground.
Shane Culkin
Shane is the oldest of the Culkin siblings. However, unlike his brothers and sisters, not much is known about him.
His IMDb page credits him for appearing in Great Performances in 1989.
Dakota Culkin
Similar to Shane, Dakota, who is a year older than Macaulay, also remained out of the public eye.
She passed away at 29 when she was struck by a car in Los Angeles in 2008.
When talking about Dakota's death with The Hollywood Reporter, Kieran described her as the funniest person in the family and said it was the worst thing that had happened to them.
"It's never going to be fine," he said. "It's always going to be devastating. I still weep about it out of nowhere."
When Macaulay welcomed his first child with Brenda Song, he named his son Dakota Song Culkin after his late sister.

Macaulay Culkin with his son (Source: Instagram)
Kiera Culkin
Aside from Macaulay, Kiera is the most known among the Culkin siblings. He had appeared alongside Macaulay in Home Alone, where he played Kevin's bed-wetting cousin, Fuller.
Some of Kiera's other notable works are Succession (2018-2021) Igby Goes Down (2002), and Scott Pilgrim vs. The World (2010).
Quinn Culkin
Like Shane, Quinn has stayed out of the spotlight. She appeared alongside her brothers in Home Alone and did some voice acting in 1991's Wish Kid.
Aside from the aforementioned movies and TV series, the only other project she has worked on is The Good Son (1993).
Christian Culkin
Christian also worked in some movies and TV shows back in the day. However, he has quit acting and now lives in New York as a writer. He has written for magazines such as Lid Magazine.