Will Ronnie Mund Finally Marry His Fiancee after Moving to Las Vegas?
Ronnie Mund and Stephanie Carney have been dating for 14 years.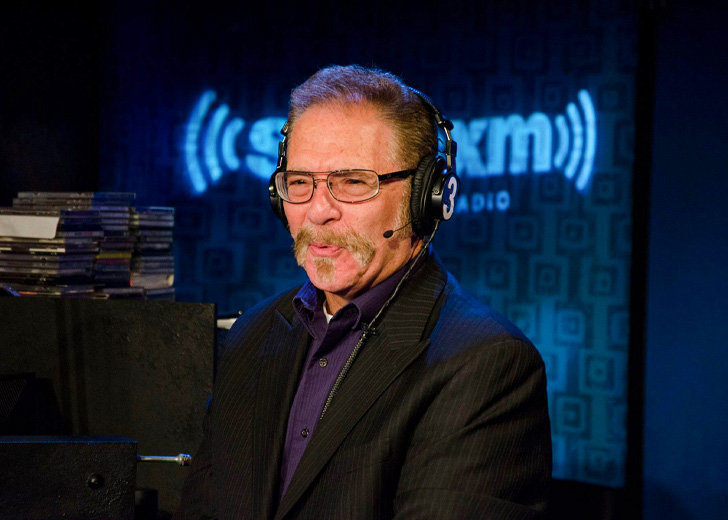 Ronnie Mund and Stephanie Carney have been together for over a decade now. And it all started when Mund fell in love with Carney at first sight after meeting her at a bar where she was working.
But despite a 14-year-long relationship, which also saw the two get engaged in 2016, the couple has dropped no hint about their plans to get married anytime soon.
Is the veteran actor ever going to get married to his young and beautiful fiancee? Here's a look into their relationship details and some interesting facts related to it, along with some slight details on their wedding information.
Ronnie Mund and Stephanie Carney's 33-Year Age Difference
Born on October 28, 1949, Mund is currently 71-year-old, whereas his longtime girlfriend is 38-year-old. That makes the couple have an age difference of 33 years.
But the age difference was never an issue for both, especially for Carney, who knew he was older than her when they met. "When I met him...I never would've guessed his age [but] I knew he was older and I was fine with that," she told Howard Stern during an interview in April 2018.
She also informed the outlet that it was not new for her to date an older guy because she had gone out with an upperclassman during her freshman year.
Speaking of age and birth dates, Carney recalled an instance from her 24th birthday back in 2007 when she wanted to celebrate the day, but the plan had to be postponed since Mund was busy with work that day.
He later threw a grand party that weekend and invited her close friends and family members to compensate for that. The couple also considers that night to be their first date night.
Meanwhile, he also has a 50-year-old son Brian from his marriage with his first wife, Bonnie Mund, who is aged 71.
They Got Engaged in 2016
After relishing the relationship with Carney for about 9 years, Mund finally gathered the courage to propose to her in 2016. He did it in style as well, as he surprised her by proposing to her over the phone live on the Stern Show.
"Open up my closet in the office room… Take out the right sneaker… Take out the box that's in the right sneaker and it says 'Steven Singer' on it… Open up the box," he said on-air while helping her to find the ring he hid inside his closet.
A few days later, however, during the same show, Carney revealed he hadn't officially asked her to get married to him or had a similar sort of conversation.
Why Haven't They Got Married Yet?
In the conversation with Stern two years after the engagement, Carney explained they are unwilling to stay unmarried after a long time in a relationship. But since she was finishing her education [at the time], they were still doubtful about the right time.
The interview also revealed that the biggest discussion the couple had between them was about the wedding location and the number of guests. She implied she wanted a 200-plus person wedding reception, whereas he was fine with a couple of dozen of their closest friends and family.
In the same show in 2019, the couple again sat down with Stern and revealed that they were eying to get married on the weekend in October 2020. The date has already passed away, but there is no confirmation of their wedding. 
This month, the duo moved to their new house in Las Vegas, and many hope the change of home implies getting a move towards marriage.