Shailene Woodley and Aaron Rodgers Are Heading for a Wedding With 8-Year Age Difference
Here is a breakdown of Shailene Woodley and Aaron Rodgers's relationship timeline.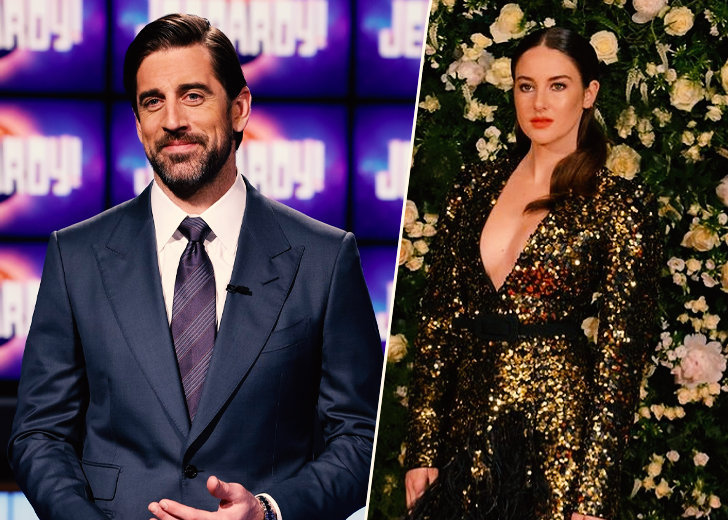 Recently, Shailene Woodley and Aaron Rodgers stated they were not rushing to start their wedding planning, but it appears they might have been doing so despite their claims. 
According to Us Weekly, a source told the outlet that planning their wedding has not been easy because of the NFL quarterback's tense dynamic with his family. 
The couple who wants to tie the knot in California has not decided which of Rodgers' family members would attend because of their strained relationship. 
The Rodgers family's drama is not a secret. Previously, a source exclusively revealed to the publication that his family disapproved of his relationship with Olivia Munn when they started dating in 2014.
His family did not trust her and felt she was not with him for the right reasons. Rodgers was furious and ended up choosing Munn over his family.
After breaking up with Munn, he dated Danica Patrick from January 2018 to July 2020 before eventually finding "the one" in Woodley. The NFL quarterback moved on, but it appears he has yet to fix his family's problems. 
Inside Rodgers and Woodley's Relationship
Although it is unconfirmed when the two started dating, here is a breakdown of their relationship timeline. 
In April 2020, Woodley spoke candidly about her love life and her breakup with rugby player Ben Volavola during an interview with Bustle. She explained they wanted different things and hence broke up.
A few months later, a source revealed that Rodgers, who was with Patrick, had broken up. 
Soon, rumors about Woodley and Rodgers dating began circulating when sports gossip blogger Terez Owens wrote that Woodley and Rodgers had been seen together in Tahoe.
In September, Rodgers opened up about the new personal changes in his life while on The Pat McAfee Show. He said that "a lot of things [had] come together in [his] life over the last few months that [had] really been enjoyable." It sounded like he was happily in love. 
Fast forward to many months later, Rodgers announced he was engaged, much to the surprise of his fans. 
During the 10th annual CBS NFL Honors on February 6, the Green Bay Packers quarterback dropped the bomb, saying,
2020 was definitely a crazy year, filled with lots of change, growth, some amazing, memorable moments, 180 straight days of having my nose hairs scraped, playing for very little fans. I got engaged, and I played some of the best football of my career.
Although he did not mention his fiancée's name, fans speculated it was Woodley because of the rumors circulating. 
A few weeks later, Woodley confirmed the engagement on The Tonight Show Starring Jimmy Fallon, giving viewers a glimpse of her sizable engagement ring.
Despite an eight-year age difference, it appears the couple is head over heels for each other and has no qualms about getting married.