Ron Perlman Didn't Stay Single for Long after Divorcing Wife of 38 Years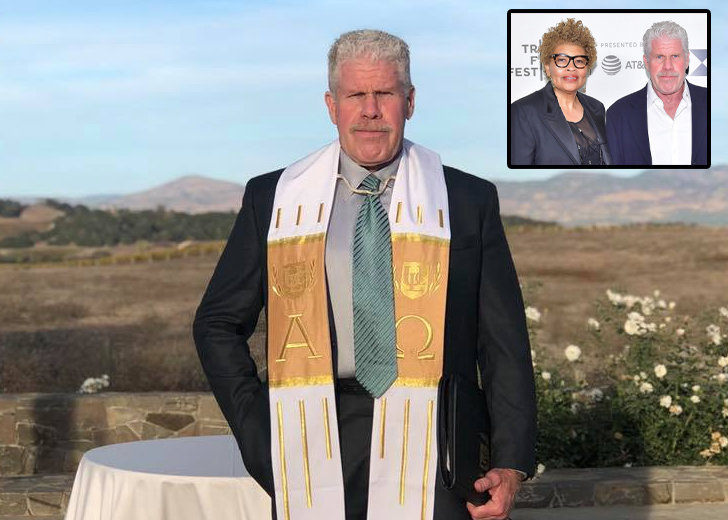 Ron Perlman and his former wife, Opal Stone Perlman, were married for 38 years. They reportedly tied the knot on February 14, 1981.
From their marriage, they also welcomed two children: daughter Blake Amanda Perlman, born in 1984, and son Brandon Avery Perlman, born in 1990.
However, the marriage ended in May 2019 when they decided to separate from each other. Sometime later, they filed for divorce.
Ron Perlman and Wife Opal Perlman's Divorce 
According to TMZ, Ron eventually filed for divorce from his former wife, a jewelry designer, in a Los Angeles court in November 2019. 
In the divorce docs, Ron stated that if there were spousal support to be paid, it would go to Opal.
The actor's ex wife reportedly kept their massive property in Los Angeles, besides getting $12,500 per month in spousal support and 20% of his annual income between $52k and $1.5 million.
Ron Perlman Wasn't Single For Long 
It turns out the divorce from his wife came in the wake of Ron's affair with his current girlfriend, actress Allison Dunbar.
When the actor was still married to his longtime wife, he was even spotted kissing Allison, with whom he starred in the television crime drama series StartUp.
And right after his divorce, Ron officially began dating his girlfriend.

Perlman and his girlfriend Allison Dunbar photographed at Matera, Italy. (Photo: Instagram)
In April 2020, the actor celebrated his birthday with his lady love.
Since the city remained under lockdown amid the coronavirus pandemic, he celebrated the day with a simple walk around a Los Angeles neighborhood with Allison. The couple was joined on their walk by Allison's dog.
The Don't Look Up star wore a gray and navy blue Gold's Gym sweatshirt, black sweatpants, and sneakers, while Allison sported light yoga pants and a gray sweatshirt.
The two were photographed having an intimate moment outside an eatery in Pasadena, California.
Ron Perlman and Girlfriend Allison Dunbar Are Now Engaged
Earlier this year in January, Ron and Allison began a new chapter, as the two got engaged to each other.
The actress took to Instagram to confirm the engagement by posting a video, in which she referred to Ron as her "fiancé." The announcement also put to rest any speculation about their current relationship status.
In the video, playing Etta James's 'A Sunday Kind of Love' in the background, the couple was seen slow dancing together.
The clip then featured a slideshow of moments from a recent photoshoot.
Moreover, Dunbar noted in her caption that the photos were shot by photographer Jim Kennedy, with styling by Dolled Up OC.
In the following months, the pair have often been seen together on one another's social media handles.
For instance, the Quick Draw star posted a picture of them on March 1, 2022. They posed on the red carpet at the Hollywood Critics Association Awards.
"A couple of civilized adults gettin fancypants at the HCA awards last night. A beautiful soirée honoring many talented artists including our pal GDT," she described the moment in her caption.
By the looks of their chemistry, it is evident that fans can expect more love-filled moments from the couple.