Comedian Ron Funches Was Once Typecast in Hollywood Due to His Weight, But Not Anymore
Ron Funches lost 140 pounds in less than four years.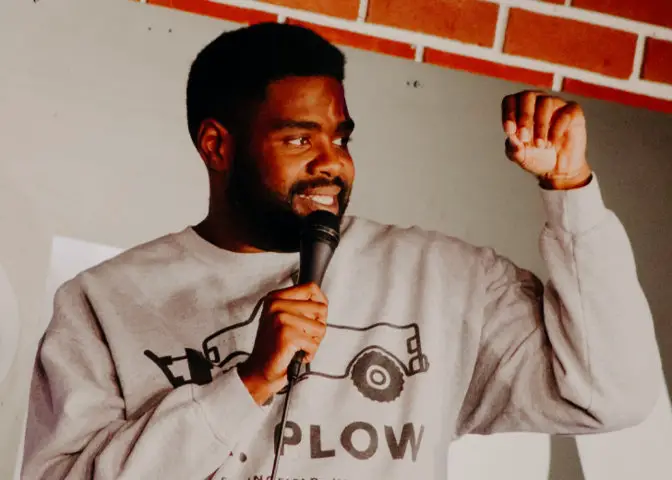 Ronald Kyle Funches, popularly known as Ron Funches, is a 38-year-old actor, comedian, and writer. He rose to prominence after moving to Los Angeles in 2012 and appearing in comedy series such as @midnight, Mulaney, and Kroll Show.
He was cast in a regular role on the NBC series Undateable and voiced the role of Cooper in the 2016 animated film Trolls. However, his career wasn't smooth sailing all the way.
There was a time when Funches weighed 360 lbs and was only offered to play the role of "homeless man" or "gang member."
But after he went through a major weight loss, his career changed drastically, as he got more significant roles and other work opportunities.
Health Problems Motivated Him to Lose Weight
In a conversation with Dan Pashman on The Sporkful, a food-centric podcast, in February 2019, Funches revealed he felt like he "was going to die" circa 2015, as he weighed 360 lbs at the time.
The comedian explained he developed breathing problems, his knees were hurting, and he had sleep apnea. His situation was so bad, people close to him were concerned about his obesity-related health problems.
In the same interview, he shared his weight limited his acting potential and was typecast in Hollywood.
At that point, he realized that if he did not go through a drastic weight transformation, he would have no work to do.
Worked Out with a Personal Trainer
After finding the motivation to shed weight, Funches started working out with a personal trainer and exercised six days a week.
Instead of eating burgers, steaks, and fried chicken, he developed a healthy eating habit by favoring grilled chicken and asparagus.
The California native further shared in the mentioned podcast that he preferred his oatmeal with a dash of cinnamon, some raisins, with a mix of almond butter.
Funches, a father to a son, also credited his now-wife [then-girlfriend], Christina Dawn, for helping him understand why he struggled with weight.
"It's one of the reasons I'm good at comedy. Anything that I love, I usually take to the hilt," he added.
At present, Funches works out about three times a week with his trainer, and when he is not performing bodyweight exercises, he hits the treadmill twice a day for two miles. In addition, he always drinks excessive water, and protein shakes every day.
Weight Loss Affected His Career in a Good Way
The Undateable star, who lost 140 lbs and weighted 220 lbs by 2019, quickly received "leading man" roles and not any typecast characters after his physical transformation.
People are rooting for me. I have to show them who I am. I'm not a gang member. I'm a leading man.
The actor also shared during the Sporkful interview that his friends and coworkers were shocked, and some even didn't recognize him at first sight.
Funches has since voiced several roles including King Shark in the DC Comics series Harley Quinn, Fox in the TBS/Adult Swim series Final Space, Cooper in the sequel film Trolls World Tour, and Ron in the Netflix series Hoops.