What Is Chloe 'Roma Army' Sunderland's Gender? Inside Their Men's Rights Controversy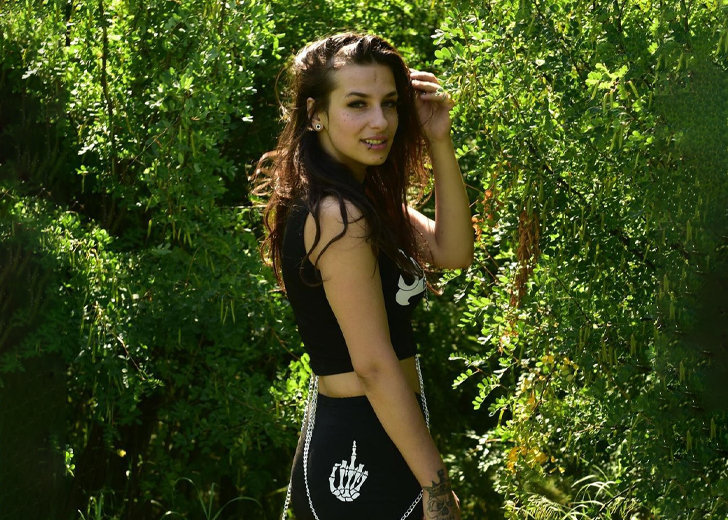 Chloe Sutherland is not new to drama and controversy.
Best known as Roma Army, she is one of the most controversial TikTok stars. She used her main TikTok account @roma_greek_goddess, but it is currently deactivated. 
She used to vent her frustrations about anything on the platform. She is not shy about sharing her opinions with her fans and followers, no matter how controversial it is. 
Given that some of her content is funny and entertaining, people do not overlook the drama and controversy Army has been in. Currently, she is using her backup TikTok account, @imnotromaarmy. 
The most controversial stance Army has taken on gender equality. She usually advocates for men's rights.

Chloe Sutherland posing for a picture. (Source: Instagram)
She is adamant about her opinions to such an extent that the Instagram handle is @romaarmy_mensrights, and the YouTube channel's name is Roma Army Mens Rights
Here is everything we know about Army, her gender, drama, and controversy.
Is Roma Army a Man?
One question often raised regarding Army is — "Is Roma Army a man?" No, Army is not a man. Instead, she is a cisgender woman who uses the pronouns she/her, according to her Instagram.
Army has often talked about her gender and identity on social media. For instance, while doing a live stream on September 9, 2021, she addressed people's curiosity about her gender. 
She clarified she was neither a man nor a transgender person. She joked that people probably think she is a man because she advocates for men's rights and looks a little androgynous. 

Roma Army taking a selfie. (Source: Instagram)
Regardless, she identifies as a woman who uses both they/them and she/her pronouns. Army has also made a YouTube shorts addressing the same question. 
She revealed that the most asked question about her was, "Is Roma Army a man?" There as well, she clarified her gender identity but said some days she felt more masculine than feminine. 
She took the question as a compliment, saying she wanted people to take her more seriously than usual.  
Roma Army Controversy and Drama
As said before, Army is not new to controversy and drama. People do not appreciate how she supports and advocates for men's rights. 
Army explained why she advocates as such in the first episode of her podcast, uploaded in November 2020. She clarified she supports gender equality, and it should happen both ways. 
Her inspiration came after she followed feminists like Clementine Ford, who is "very radical." She did not enjoy their content, especially how men were blamed for everything. 
Similarly, she saw other advocates of men's rights, who are also radical in their own rights. The TikToker saw a poor representation for feminism and male issues as well. 
Therefore, she took it upon herself to appreciate men's emotions and understand their stance. Moreover, growing up with men helped her understand them and realize that not all men are bad. 
She noted women are not the only victims, and men can be too. Army had seen it in her guy friends who were abused by their girlfriends. 
Therefore, Army claims to be striving for "true gender equality." However, many don't appreciate her stances, and as a result, she faces backlash for her controversial opinions. 
Some petitions have been signed to deplatform Army because of these and other drama. Regardless, the TikToker is not fazed by it, and it seems like she would get silent about her opinions anytime soon.