Roger McGuinn and Wife Camilla McGuinn on Building a Life Together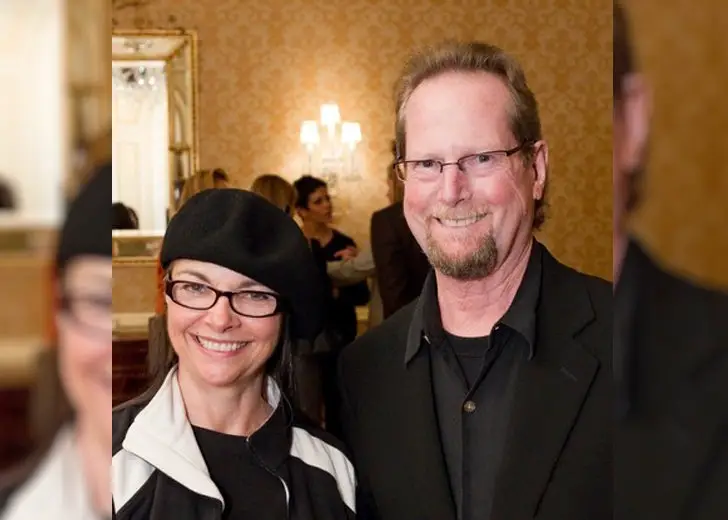 Legendary singer-guitarist Roger McGuinn, best known as The Byrds' frontman, pioneered folk-rock.
The Byrds blended poetic folk music with a rock beat and scored major hits in the 1960s, including 'Turn, Turn, Turn' and 'Mr. Tambourine Man.'
McGuinn and his bandmates, David Crosby, Gene Clark, Chris Hillman, and Michael Clarke, soldiered on before the group disbanded in 1973. 
After that, McGuinn pursued a solo career and explored not only folk and country but surf and even space rock.
As a solo artist, he continued making music, but all under the advice of his wife, Camilla McGuinn, who was his road manager and lyricist. 
Roger McGuinn and His Wife Knew They Were Meant to Be
McGuinn and his wife met in 1978, and by the time, he already had two sons from his first marriage.
He had also begun reading the bible and found peace in the teachings of Christianity.
Camilla was skeptical about joining him in his studies, but soon changed her mind when the singer took her to a museum that displayed hundreds of paintings of Jesus.
"At first, I thought this wasn't what Jesus looked like, but the longer we spent walking around — the calmer and at peace I felt. By the end, we both felt like we were walking on clouds. It was transformative," explained Camilia. 
Soon after, the McGuinns knew they were meant to be together, and they tied the knot on April 1, 1978. 
They also converted to Christianity and began actively studying the Old and New Testaments.
After marriage, they started repaying the debt accrued during the years that The Byrds were together.

Roger McGuinn and his friend and folk singer Peter Seeger. (Twitter)
According to Camilla, one reason McGuinn was so in debt was that labels took the lion's share of their sales. 
The couple was fed up with it and started their own label. They also kept their expenses low by recording in their own home.
McGuinn lived through the 60s rock and roll lifestyle and came out healthy, happy with a devoted wife. 
Roger McGuinn's Soured Relationship with Former Wife
Although McGuinn turned over a new leaf after accepting Jesus Christ, his life before that was in shambles, and no one can attest to it better than his former wife, Dolores DeLeon Tickner, better known as Ianthe.
In Ianthe's memoir, In the Wings: My Life with Roger McGuinn and The Byrds, she recounted her relationship with McGuinn.
The former couple Ianthe met in April 1965, before the release of 'Mr. Tambourine Man' when he was still an aspiring musician. 
Ianthe pursued the singer, and the two began a relationship and welcomed their first son. 
They eventually married in late 1966 and had another son. Ianthe stayed home to raise the children while McGuinn toured regularly. 
While on tour, McGuinn cheated on Ianthe multiple times and would ignore his sons, which led to the couple's divorce.
After the divorce, the musician had zero contact with his two sons for four years and missed many child support payments. It is unknown if Ianthe and their sons have any relationship with the rocker now.