Hi-Five Member Roderick 'Pooh' Clark Dead after Struggling with Paralysis for 29 Years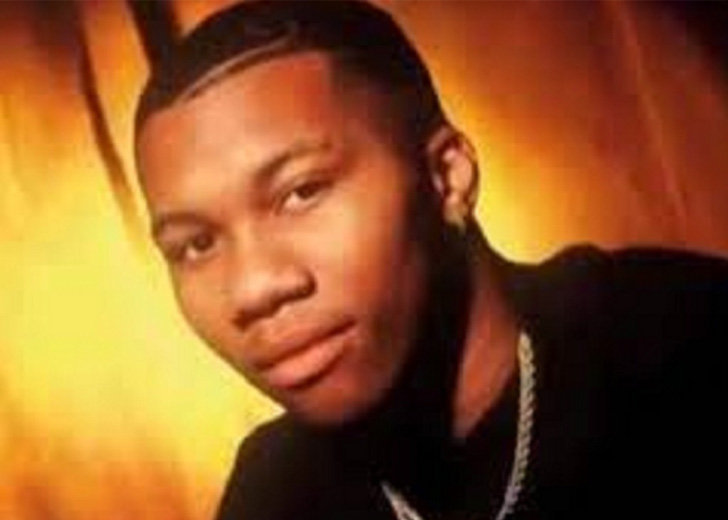 Roderick 'Pooh' Clark, one of the original members of the famed R&B group, Hi-Five, passed away on April 17, 2022. The group's official Instagram page broke the news that Pooh was dead.
"OUR BROTHER OG RODERICK POOH CLARK," the captions for the post read, followed by a string of prayer, broken heart, and crying face emojis.
While Clark's cause of death hasn't been disclosed, the post revealed the musician's date of passing through a string of dates for Clark's birth and death dates that read, "Feb 27, 1973-April 17, 2022."

Hi-Five's official Instagram page broke of news of Roderick 'Pooh' Clark's death. (Source: Instagram)
Fans quickly swarmed the comment section to express their condolences for the late artist.
"Wow! I celebrate his life with you all!!," wrote one user. "You all are so resilient as a group. Your fans love you ALL! God bless his family and friends. May he rest comfortably in peace!"
"You guys have two guardian angels now!" the comment continued, referencing the death of Tony Thompson, another original member of Hi-Five, who passed away on June 1, 2007.
Thompson died of an overdose at 31. He was reportedly working on new material for a solo album at the time.
Friends Pay Tribute to Roderick 'Pooh' Clark
After the news of Clark's death came out, several friends and family members came out to pay tribute to him.
Fellow band member Marcus Sanders shared the news of his death alongside a photo and video of him on Facebook. "Rest In Peace My Brother," he wrote.
Hi-Five's musical director, Martinez Little, also shared his fond memories with Clark in a post.
"Pooh was the most athletic of them all. In basketball he could stand right under the basket and jump straight up and dunk the ball," Little wrote.
"Our play fights and Super Soaker battles were epic. We also used to battle each other hard on the Bball court in most cities. I still miss the fun times touring with my little brother as Musical Director."
Thompson's ex-girlfriend, Angela Garcia-Shelby, similarly took to Facebook to share her condolences.
"Roderick 'Pooh' Clark, thru all your life's struggles, you fought the good fight, and you did it with a smile from ear to ear," she captioned the post.
"I love you Pooh and you'll forever be my big brother! No more wheelchair, bro! Now, WINGS!!! RIP!," she continued, referencing the fact that Clark had been paralyzed from the waist down for 29 years.

Roderick Clark with Angela Garcia-Shelby. (Source: Facebook)
Roderick 'Pooh' Clark Was Paralyzed after a Car Accident
Hi-Five rose to fame in 1990 after debuting their self-titled album with their five original members — the late Tony Thompson, Toriano Easley, Marcus Sanders, Roderick 'Pooh' Clark, and Neal.
In the following years, the band achieved much success, breaking into Billboard R&B top ten and similar charts with songs like 'I Just Can't Handle It' and 'The Kissing Game.'
Unfortunately, the band was involved in a car accident in 1995 while traveling on I-95 to do a radio show. The accident caused paralysis from the waist down for Pooh.