Robert Smith Never Really Liked Children (Or Being Born at All)
"I've never regretted not having children. My mindset in that regard has been constant," said Robert Smith.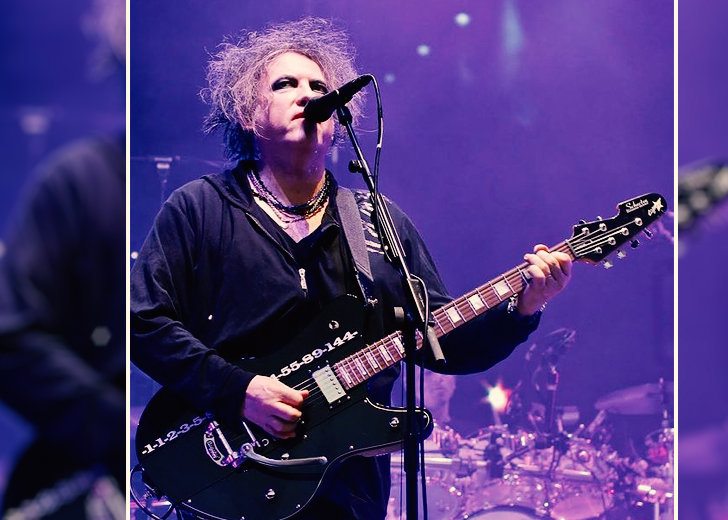 The Cure frontman, Robert Smith, is one of the most influential figures in the goth subculture. He rose to prominence in the 1980s. He was inducted into the Rock and Roll Hall of Fame as a member of the rock band in 2019.
The 62-year-old rocker exchanged vows with his wife more than three decades ago and is constant with their joint decision to never have children.
Robert Smith's Wedding Gift Yielded His Most Successful Single
Smith met Mary Poole when he was 14 years old at St. Wilfrid's Comprehensive School in Crawley, England. Their friendship blossomed when little Smith asked her to be his partner in a drama-class project.
Almost 15 years after they met, a very successful Robert penned 'Lovesong' as his wedding present for Mary. The pair walked down the aisle on August 13, 1988, and are together since then. 
"Love Song," which is one of the most commercially successful singles ever created by the band, hit No. 2 on the Billboard singles chart on October 21, 1989. It was The Cure's only U.S. top 10 hits at the time.
According to an interview he had with the publication Lime Lizard in 1991, he revealed it was Mary's lack of confidence in his future as a musician that instilled in Smith the drive to make The Cure successful.
Robert Smith Does Not Want Children
The Cure frontman has opened up being comfortable with his decision to never have children. Smith has been with his wife for 33 years and revealed that they are happy they never brought any offsprings into the world. 
Speaking to The Guardian, the 62-year-old rock musician said he was against having children as he not only objects to having been born but refuses to impose life on another.
"I objected to being born, and I refuse to impose life on someone else. Living, it's awful for me," he said. 
Smith also added that he "does not feel responsible enough to bring a child into the world". He has 25 nephews and nieces and said he enjoyed spending time with them but opposes having his own genes passed. 
Speculations on Robert Smith Being Gay
The Cure is famous for its members' iconic look comprising spidery hair and trademark smeared scrawl of crimson lipstick. This led a few from the crowd to assume that the band's feminine looks derive from their sexuality. 
While Smith has been married to his wife for more than three decades, this hasn't stopped followers from raising speculations about him being gay.
During his interview with Spin, he revealed that the reason many people thought he was gay was because of the lack of familiarity with groups trying out unorthodox concepts on television. 
"There's never been a line-up that could run about holding hands and wearing dresses on national television like this group does."
He said his close friendship with Simon Gallup has led fans to see the two with their arms around each other in public, and that could have given people a reason to raise questions about his sexuality. 
"We're not worried about being seen in public with each other," he chuckled. "In fact, none of the group is, really. It's a very tight-knit community."
He thinks that another reason could be people not knowing about his wife, Mary, since she hates having her photograph taken. She despises being associated with her famous husband and likes to keep herself away from the media.