What Happened to Slipknot Lead Singer Corey Taylor's Neck?
Corey Taylor did not realize his neck was broken until he had a physical examination.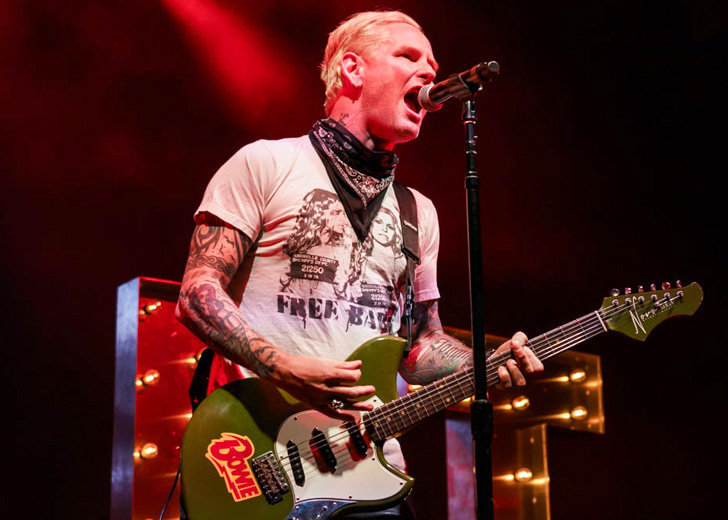 Corey Taylor is an accomplished actor and author, but perhaps he is most famous for fronting nu-metal rock shock band, Slipknot, and leading the hard-hitting rock band, Stone Sour.
 Growing up, he was introduced to rock music by his grandmother. This helped set the course for his musical journey, and in the early '90s, Taylor united with Josh Rand (rhythm guitar), Shawn Economaki (bass), and Joel Ekman (drums) and formed Stone Sour.
They were influenced by Alice in Chains and Metallica and became popular in their hometown bars.
In 1995, guitarist Jim Root joined the band, but two years later, he and Taylor left Stone Sour and joined Slipknot. The band adorned Halloween masks and used numbers as stage aliases, and Taylor was known as number eight. 
Slipknot achieved success locally and internationally with gold and platinum albums like Iowa (2001), the Grammy Award-winning Vol. 3: (The Subliminal Verses) (2004), All Hope Is Gone (2008), and .5: The Gray Chapter (2014).
The group continued to release albums and go on tours, but in 2016, the band had to postpone their tour because of Taylor's neck. 
Corey Taylor's Neck 
Apart from being famous for his vocals, Taylor was strangely renowned for having a very thick neck. According to a video uploaded on YouTube, the singer talked about his neck. In the video, he was on stage, answering questions from the audience.
Taylor teased fans with an audio e-book and explained that besides himself, he would only allow Christopher Walken, Morgan Freeman, and Betty White to read his book. 
After that, an audience asked him if he had an 18-inch neck, to which he responded with a "yes I do." He then explained that it was difficult having such a thick neck because he had to buy an oversized shirt to fit his neck into it. 
He also joked that he could not get his hands around his neck, which elicited laughter from the audience. 
Corey Taylor's Neck Surgery
In July 2016, Slipknot had to postpone the first weeks of their co-headlining tour with Marilyn Manson after the vocalist broke his neck.
This caused fans to speculate on Twitter, but Taylor went on the platform to clear the air. He explained that he had to undergo an unexpected surgery for his broken neck, which he did not realize was broken until his physical examination. 
He had two discs in his neck replaced, as well as surgery on his vertebrae. Fans also began theorizing that Taylor had quit smoking because of the surgery, which Taylor dismissed on Twitter, noting that was not true and that he was quitting because he wanted to. 
Both Tweets were accompanied by a photo of a smiling Taylor in a neck brace. 
A separate note on the band's Facebook page explained that Taylor was recovering nicely and that the band had rescheduled the tour dates for August. The singer also thanked his fans for understanding and having his back.