Is Robert Redford Still Alive? His Life and Career Now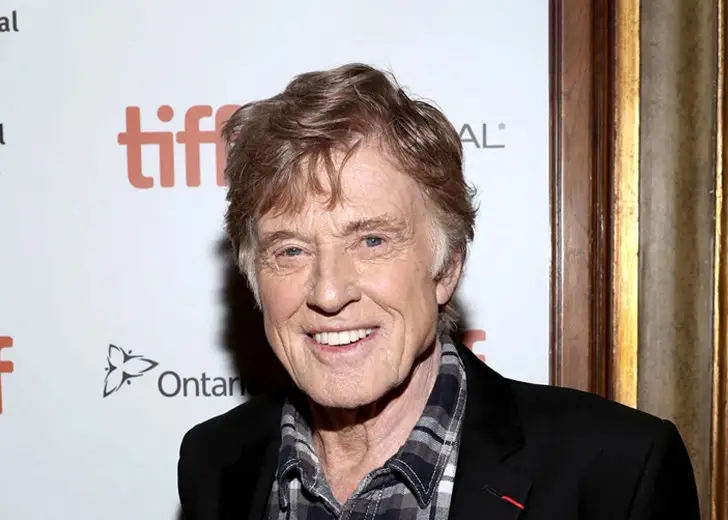 Robert Redford is one of the most iconic actors of his generation. But his name doesn't come up that often nowadays.
That might probably be because he stepped away from acting in around 2019. He had grown tired of the in-front-of-the-camera stuff and wanted to lay low for a while.
In Hollywood, though, laying low is killing your name in real-time. And even though Redford might not have set out to do so, that has inevitably happened, to the point where people are questioning if the actor is still alive.
Is Robert Redford Still Alive?
Redford is still alive, and although he is not on movie posters as much, he is still very active in the industry.
The actor decided to quit acting around 2018. He wanted The Old Man & the Gun to be his last movie.
He had picked the movie because of the character he was to play, Forrest Tucker, and his fascination with Tucker. While talking to The New Yorker in 2018, he said he judged the movie to be a good storyteller, and that's what he has always valued more than anything else.
But, in talking about his retirement, he turned the spotlight onto himself, something he felt bad for. He felt he made a mistake by depriving the cast and the creators of the movie of their deserved attention.
So, he stopped talking about his retirement for a while. The only project he did after that was a narrative voiceover for Buttons A New Musical Film later that same year.
After this, he went away. Everyone took his silence as a sign that he had hung up his boots. Redford, though, had one more surprise to give everyone.
In 2014, he had played Alexander Pierce in Captain America: The Winter Soldier. And he made a sensational return to the silver screen, reprising the role in 2019's blockbuster, Avengers: Endgame.

Robert Redford at the 2017 Sundance Film Festival. (Photo: Instagram)
Then, in 2020, he did another voice acting role — this time as Lokia the Dolphin Monster in Omniboat: A Fast Boat Fantasia.
In recent years, Redford had felt the freedom that came with being judged only for his acting and not his looks. Not that he is any less good-looking now or any less of a heartthrob (even Betty White could testify).
Again, a long silence has followed since the 2020 role, and people speculate that he's done for real this time. Nobody knows if Redford will make another return.
Robert Redford Wanted to Direct and Paint
What everybody does know about is the actor's fascination with things other than acting. He has interests in producing, directing, documentaries, and painting, things he alluded to in the aforementioned interview.
When asked about whether everyone would see him "whittling away" on his porch, Redford shot back with a "there's gonna be no porch in my house." He said he wasn't going to retire, per se, but just focus on things he was interested in more than acting at that point in his life.
Other than documentaries, which he loves, he also said he would get back to being a painter again. While talking to his grandson, Dylan Redford, in 2016, he discussed how he had never set out to be an actor but an artist.
"I started out as an artist when I was 18 or 19 years old. I wanted to get out of this country and experience different ways of seeing the world," he said. "So I went to Europe, but I went as an artist."
All he wanted to do at the time was "paint and sketch and tell stories by drawing." Only later would he realize he could combine artistry and show business, which led him to become a director.
But, he never lost the passion for it, and said he wished to return to it "a lot lately." "I'm getting tired of acting," he told Dylan.
The last time he directed a documentary was in 2014. Since then, he has only been active in producing documentaries, and a few TV shows as well.
Redford's latest project, Desert of the Real, a documentary about human mortality and the denial of it, is now in post-production.