Is Robert Redford Married? Inside His Personal Life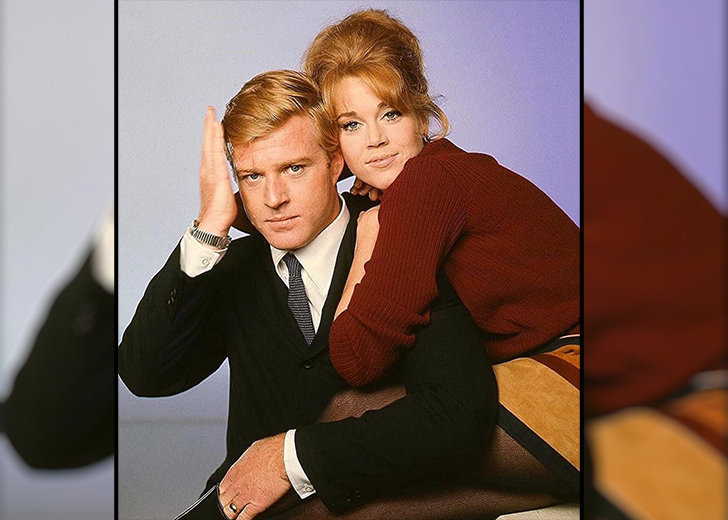 Robert Redford's married life has been a matter of curiosity for his fans and followers.
The interest is justified given that the seasoned actor is a Hollywood heartthrob, and he rarely makes headlines regarding his personal life.
Consequently, the internet is rife with questions such as — does Robert Redford have a wife, and is Robert Redford gay. So,
Is Robert Redford Married?
Redford prefers to keep his personal life under wraps. But behind the privacy, he leads a happy marriage with his longtime wife, Sibylle Szaggars, a German-born multimedia environmental artist.
The pair met around the mid-90s and started dating in 1996. After thirteen years of courtship, they tied the knot in the German city of Hamburg in July 2009. 

Robert Redford (far right) and current spouse Sibylle Szaggars (far left). (Photo: Twitter)
The church wedding was an intimate affair, with only 30 guests in attendance. The protestant pastor, Frank Engelbrecht, conducted the wedding in the German language. 
"The ceremony was very important to them," he later told The Telegraph. 
Interestingly, the wedding was the second time for both Redford and his wife. 
While his partner's previous relationship and ex-husband's details have never made it to the internet, Redford's previous marriage is public knowledge. 
Robert Redford's First Spouse and Marriage
Redford was first married to Lola Van Wagenen. He met the American historian in Los Angeles after returning home from a trip to France in the late 50s. 
The couple instantly hit it off and tied the knot on September 12, 1958. Their wedding was organized at Wagenen's family home and officiated by Bishop Ray W. Gwilliam. 
The highlights of the big day were the four-tiered wedding cake and golden candles on the serving tables. 

Robert Redford with his first wife Lola Van Wagenen in the 1970s. (Photo: Twitter)
Following the wedding, the pair eventually welcomed four children into their family. But the marriage slowly withered while Redford's career took off. 
As a result, the married couple called it quits in 1985, after 27 years of marriage. 
Needless to say, both of them moved on in their love life. While Redford married his current wife, 20 years his junior, Wagenen found love again in George Burrill. 
She married him in 2002, and they have been together since then. 
Robert Redford's Children 
Redford doesn't have any kids from his second marriage. But he had four during his first marriage.
The veteran actor and his first wife welcomed their first child, son Scott Anthony Redford, in 1959. Tragically, Scott succumbed to Sudden Infant Death Syndrome when he was just two months old. 

Robert Redford with his first wife and children. (Photo: Twitter)
Following the tragedy, the pair gave birth to three kids — one son and two daughters. Their eldest daughter, Shauna Jean, was born in 1960. 
Their second son James, affectionately called Jamie, joined the family in 1962, while their youngest daughter, Amy Hart,  was born in 1970. 
Shauna became a successful painter while Amy followed their father's footsteps. She pursued acting, performing in movies and TV shows such as Sex and the City, Maid in Manhattan, and Sunshine Cleaning. 
Redford's son, James, became a documentary filmmaker. As an environmental activist, he also founded The Redford Center in 2005.  
Sadly, he died from bile-duct cancer in his liver on October 16, 2020. "The grief is immeasurable with the loss of a child. Jamie was a loving son, husband, and father, " Redford later grieved in a statement to CNN.  
Jamie is survived by his wife Kyle and their two kids, Lena and Dylan.