Robert Patrick's Wife Barbara Fortified His Belief In Career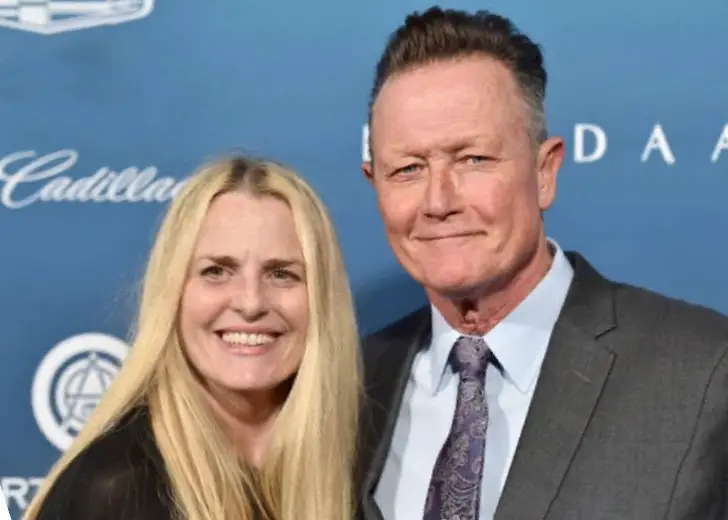 Robert Patrick has had a successful career that has spanned across several decades. Throughout his acting career, he has worked in over 150 movies and TV projects.
However, the Terminator 2: Judgment Day star couldn't have done it alone. For almost the entirety of his career, Robert had his wife, Barbara Patrick, by his side.
He has also been very open about expressing his love and appreciation for her. In a Valentine's Day post he made on his Instagram in February 2022, Robert wrote about how she had helped him realize his own potential and achieve success.

Robert Patrick dedicated an Instagram post to his wife on Valentine's Day. (Source: Instagram)
"When I met my wife @babspatrick I had nothing," he wrote. "She said yes to my potential and that fortified my belief in myself! Thanks for betting on me! Thank you my always Valentine! Love You!"
Robert Patrick & Wife Barbara Patrick
Robert and his wife met for the very first time in 1984, the same year Robert moved from Cleveland to Los Angeles to pursue an acting career.
Initially, the actor lived in his car as he tried to make a name for himself. He hasn't revealed how he met Barbara, but when talking to LA Times, he shared the two bonded over their mutual dream of owning a house.
"I lived in my car. But I had a goal to build a house in the Hollywood Hills," he said.
"Once I started making some money and getting some success in the mid-1990s, Barbara found a piece of land with an old house on it, and we bought it."
Robert and his wife have since turned the property into a 2,800-square-foot home. They later remodeled the house and also added a second building with a two-car garage and an attached office.

Robert Patrick married Barbara Patrick after six years of being together. (Source: Instagram)
Robert and Barbara married each other roughly half a decade after their first meeting. They tied the knot on November 24, 1990.
The pair mark their marriage anniversary with sweet posts on Instagram every single year. In November 2021, Robert uploaded a picture of himself and his wife from their wedding day.
"To my 'Jersey Girl'! @babspatrick Happy Anniversary! 31 years of life together. Thank you for saying YES!" he wrote in the captions.
They Have Two Children
After getting married, Robert and Barbara started a family of their own. The duo is parents to two children — daughter Austin Patrick and son Samuel Patrick.
They welcomed their first child together, daughter Austin, on March 23, 1997. Robert and his spouse named their daughter Austin after a character Robert played in the film Terminator 2: Judgment Day.
Austin enrolled at Bennington College in 2016 and graduated with a Bachelor's degree in Liberal Arts and Sciences/Liberal Studies in 2019.
Aside from that, not much is known about Austin. However, on her Instagram page, she described herself as an actress and artist. As for her brother Samuel, he has mostly stayed away from the spotlight.