Rob Schneider's Wife Is Not Only His Life but Also His Writing Partner
The third time is the charm for Rob Schneider.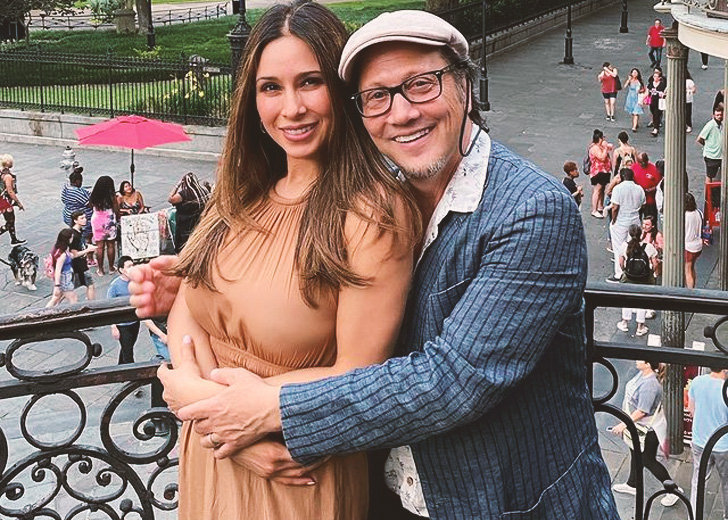 Rob Schneider is one of the most famous veterans of the NBC sketch comedy series Saturday Night Live and is one of the funniest men in Hollywood. 
As an actor, some of his most famous works include comedy films Deuce Bigalow: Male Gigolo, The Animal, The Hot Chick, 50 First Dates, The Benchwarmers, Necessary Roughness, and Grown Ups. He is also an accomplished comedian, actor, director, and screenwriter.
Thanks to his high-flying career, Rob has had his fair share of time in the spotlight, bringing his personal life to light. The actor has been married three times and fortunately, the third time was the charm.
So who is Rob Schneider's wife?
Rob Schneider's Wife
The Deuce Bigalow actor has been married to Patricia Azarcoya Schneider for over a decade. Patricia is a model turned TV producer and actress. She has worked on numerous Mexican productions and Spanish television shows, from El Monchis and CuentameLove to Que Show con Alejandra Bogue and Guerra De Chistes.
According to her social media, Patricia is also a passionate baker and fitness enthusiast. In addition, she's a philanthropist, supporting causes, including one which helps families and veterans facing homelessness.
Rob met Patricia after appearing as a guest on a television series she produced in Mexico. After that, he invited Patricia to the premiere of his movie Big Stan hoping to spend time with her, but unfortunately, that did not happen. 
However, a few weeks later, she flew out to the U.S. to see Rob and officially go on a date with him, but only if he agreed to allow a certain third wheeler. During an interview with Howard Stern, the actor relayed the incident. 
I see Patricia, and then I see a mother. I knew right away the only way in was through the mother. I'm still working the mom.
After dating for six years, they got married in 2011 in a private Beverly Hills ceremony. The couple is now parents to two kids, daughters Miranda and Madeline. Apart from building a life together, the duo also works together. 
In 2015, Rob's Netflix sitcom Real Rob premiered, and both Rob and Patricia starred in the show and co-wrote the series. The show was a scripted comedy with Rob's stand-up performances and ran from 2015 to 2017. 
Rob Schneider's Ex-Wives
Before finding his happily ever after with Patricia, Rob had to go through two failed marriages.
In September 1988, he got married to London King. However, it was a short marriage that lasted just two years, as they divorced in September 1990. The ex-couple shares a kid named Elle King, who is a singer, songwriter, and actress.
She is most known for her 2015 studio album Love Stuff and 2018's Shake the Spirit. The father-daughter pair had a complicated past, but it appears they have moved past it and are doing fantastic. 
Rob's second marriage was with Helena Schneider. There isn't much information about Rob's ex-wife or their relationship, but it has been reported that they got married in 2002. After three years, the couple went their separate ways.