Meeting His Wife Made Rob Reiner Change the Ending to 'When Harry Met Sally'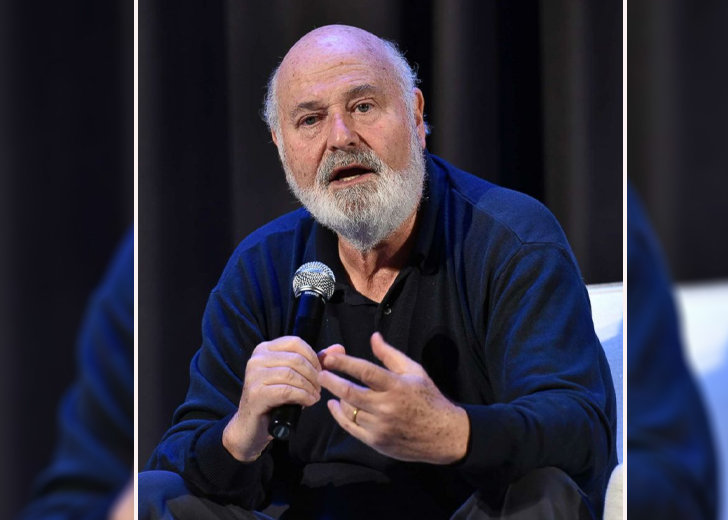 Award-winning actor and director Rob Reiner has been married to his longtime wife, former photographer and actress Michele Singer, since 1989.
He first met Singer after his divorce to his first wife and actress/director Penny Marshall and, more precisely, when he was directing the romantic comedy film When Harry Met Sally.
According to The Guardian, he got to know her through a mutual friend and the film's director of photography Barry Sonnenfeld.
When Rob Reiner Met Michele Singer
The publication's report further featured words from Reiner and other members of When Harry Met Sally, and during that, the director shared that he was thinking of asking actress Michelle Pfeiffer for a date.

Rob Reiner and his wife Michele Singer clicked with actress Christine Ebersole at an event. (Photo: Facebook)
"I'd met her [Pfeiffer] a few months before, she seemed like a nice person, and I read she was getting divorced, so I said to Barry Sonnenfeld, 'I'm going to give her a call,'" he recalled during the interview.
However, his friend Sonnenfeld told him not to call Pfeiffer but asked him to meet his friend Singer and marry her in the future.
Even though he was not convinced in the beginning, he started thinking differently after he met her at the set of When Harry Met Sally.
Rob Reiner Changed Film's Ending after Meeting His Wife
When Reiner and Singer met, the film was three-quarters of the way, and according to the original draft, the characters Harry and Sally "don't get together" in the end.
Speaking to Couchsurfing's Lola Ogunnaike [via People], the actor shared that the film didn't originally end with Harry and Sally marrying. "They meet each other years later and walk their separate ways," he added.
When asked what changed him to change the ending, as the film showed the two characters being together at the end, he shared that his perspective changed after he met his wife.
"I met my wife while making the movie and we changed the ending and this is what we came up with," he recalled.
He continued to share, "Billy came up with some of this dialogue and that's how we decided to end the movie, that they do end up together."
And the film eventually ended up becoming one of the most loved romantic comedies to have ever been released.
Rob Reiner's Family Family with Wife and Kids
Fast forward to the present, and Reiner and his wife Singer are still happily married. From their over three-decade-long marriage, they also have three kids.
Their first child, son Jake, was born in 1991, followed by their second child, son Nick, in 1993, and third child, daughter Romy, in 1997.

Rob Reiner, his wife Michele Singer, and their three kids clicked together. (Photo: Facebook)
From his previous marriage to actress Marshall, he also had one daughter, Tracy Reiner, who was born in 1964.
Moreover, all of them have done well for themselves in their lives, with most of them following in the footsteps of their father.
During a conversation with AARP's Susan Wloszczyna in May 2015, the actor also implied that the secret to his long-lived marriage was to have patience.
He said that allowed them to "become best friends," and he, personally, learned a great deal from her about life.