Get To Know Rob Morrow's Wife of 24 Years Debbon Ayer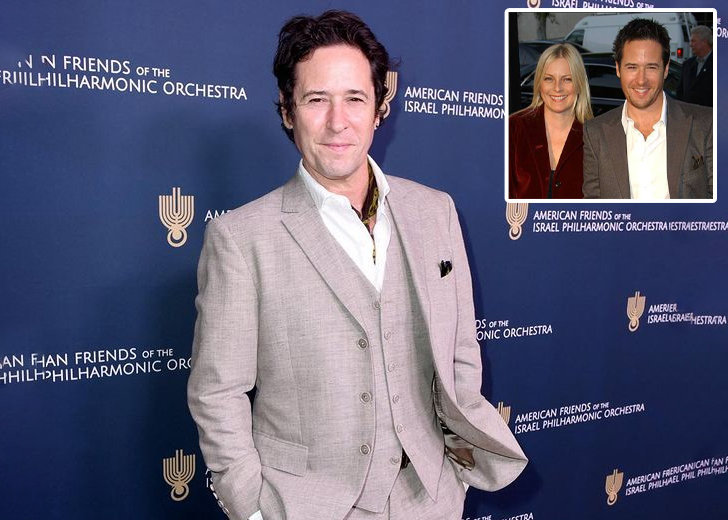 Rob Morrow, born Robert Alan Morrow, is an actor and director, majorly known for his portrayal of Dr. Joel Fleischman on Northern Exposure.
The role helped him receive three Golden Globe and two Emmy nominations for Best Actor in a Dramatic Series.
In addition to his fruitful career, the talented actor is also a happily married man. He has been married to his wife Debbon Ayer since September 1998. Interestingly, he tied the knot on his 36th birthday — September 21.
Rob Morrow's Wife Debbon Ayer Is an Actress
Many might not know, but Morrow's wife of 24 years is also an actor. Ayer has been active in the entertainment industry as an actress and producer.
As per IMDb, she presently has close to 40 acting credits to her name, including notable movies and TV shows such as Sex and the City, Law & Order: Special Victims Unit, Eternal Sunshine of the Spotless Mind, and NCIS: New Orleans.
Her last release was a thriller film, In the Forest, premiered in January 2022. The film also starred Cristina Spruell, Lyman Ward, and Kaitlyn Dias.
Debbon Ayer Shares a Child with Rob Morrow
From their marriage, Morrow and his wife Ayer are blessed with a child, daughter Tu Simone Morrow. The couple welcomed their only child in 2001.
Speaking with Mike Lipton in 2005, the actor opened up about why he went for a unique name for his daughter. He shared he was unwilling to settle for naming her any old Sue, Jane, or Emily.

Rob Morrow with his wife Debbon Ayer and their daughter Tu Morrow. (Photo: Instagram)
"It's a tradition," Morrow said of his daughter's name. "And if we have a son, I want to name him Bone, but I don't think Debbon will let me."
At present, the actor's daughter is also following in the footsteps of her parents as she is pursuing acting. She has starred in 2022's TV series Queens, 2021's TV movie Recipe for Abduction, and 2016's TV series The Fosters.
In addition, she has decent Instagram followers — more than 5700 as of this writing. She usually shares pictures from her modeling stints and snaps clicked with her friends and family.
The Family Lives in West Los Angeles
Following the birth of their daughter, the two actors also purchased a newly built and thoroughly up-to-date house in a canyon in west Los Angeles.
"I couldn't imagine buying one of the quasi-Mediterranean houses that are ubiquitous out here," Morrow said, recalling his house hunt in the December 2010 issue of Architectural Digest.
He added, "I definitely wanted something that spoke to the times we live in."
The house in which the couple has been living for years now is reportedly equipped with a dramatic, three-story trapezoid of glass, steel, concrete, and wood.
The family house also has a steel-and-wood staircase that zigzags between floors like something dreamed up by M. C. Escher.