Rob McElhenney Made the 'Funniest Woman in Show Business' His Wife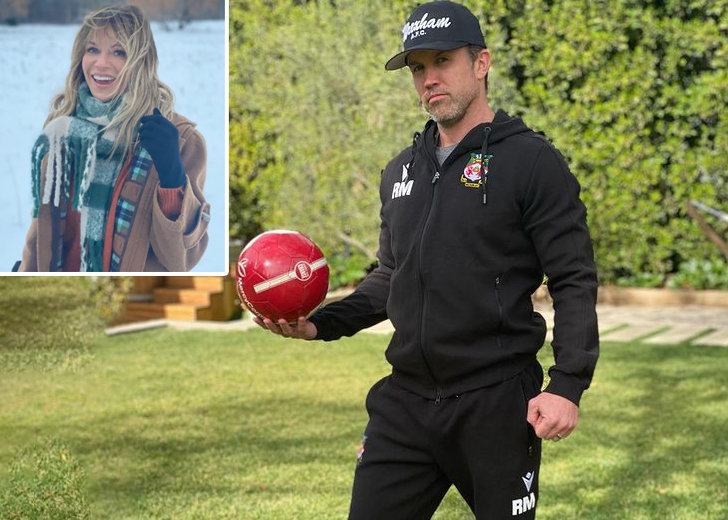 Rob McElhenney has been long married to his wife Kaitlin Olson, who he considers the "funniest woman working in the show business."
The pair met back in 2005 when McElhenney hired Olson for their famous show It's Always Sunny in Philadelphia. And he was instantly attracted to her comedic talents.
But he thought of her as a friend because Olson was in a relationship with a different person.
Hence, the pair worked as friends in season one of the show. But in mid-2005, Olson broke up with her boyfriend.
As soon as that happened, McElhenney realized his feelings for the comedian. Thankfully, the feeling was mutual.
Olson had also fallen in love with him, and that too at first sight. 
"Like, once I fell in love with him, I realized I was deeply in love with him in a way that I hadn't been in love with anyone before," Olson recounted during her appearance on the Armchair Expert podcast in 2018.
Interestingly, she made the first move when they hooked up at a party held by Fox.
And although they were already dating from the second season of the sitcom, they kept their relationship hidden from the cast members. 
McElhinney Married Kaitlin Olson in 2009
McElhenney's relationship with Olson progressed smoothly after they started dating in 2006.
By 2007, they had already gotten engaged, and they married within a year after the engagement.
On September 27, 2008, the lovebirds tied the knot through an intimate Malibu ceremony. 
Since the wedding, McElhenney has timely shown his gratitude towards his wife and shared how lucky he is to be with her. 
On March 8, 2020, he posted a picture of Olson and recounted how he watched her on Curb Your Enthusiasm before moving to Los Angeles.
In his own words, he thought, "she was so funny and so beautiful and so out of my league."
Then, he expressed his disbelief at having her as his wife," Well, it's eighteen years later and tonight I get to hold her hand, watch her on another episode of Curb."
The Philadelphia native remarked how lucky he was and praised his wife for tackling all the difficulties in the best way possible, adding he had a lot to learn from her. 
Rob McElhenney and His Wife Have Two Kids
McElhenney and Olson are parents of two children. Their first son, Alex Lee, joined the family on September 1, 2010. 
Two years later, they welcomed their second son, Leo Grey, in 2012.
"Leo Grey McElhenney…born April 5 after 23 very very long hours. We're in love," Olson had tweeted announcing the birth of their baby boy. 
In a podcast with Marc Maron in 2017, McElhenney mentioned his wife and sang praises of her professional achievements.
The 44-year-old also asserted Olson was the "greatest mother," adding, "Everyone should have a mother like her."