Rob Brydon's Wife Prefers Staying Away from the Limelight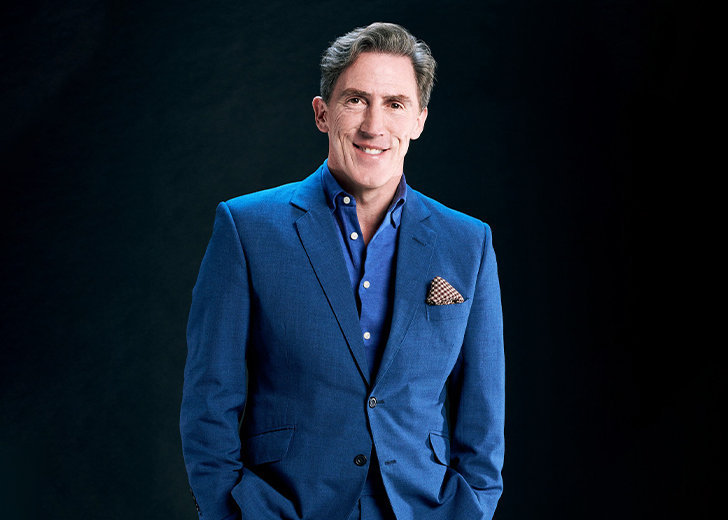 Rob Brydon isn't one to shy away from gushing over the love for his family in the public eye. Although, he was hesitant about talking about his divorce from his first wife until much later. 
That being said, his current wife, TV producer Clare Holland, is not fond of the limelight. 
The actor said as much during an appearance on his podcast (via Wales Online). 
Rob Brydon on Doing the P&O Cruises Adverts
The topic of Brydon's wife broke when he was asked if he had any qualms about doing the P&O Cruises adverts, to which he replied that he did. 
"Those cruises won't sell themselves," he mused before touching on how he kept his reservations to himself, "I get out ahead of it with a joke to deflect that. That's probably the truth."
He went on to share that when he signed up for those adverts, he never thought that people would presume that he was on the cruise in person and that the woman playing his wife was his real wife. 
"I can see now that of course they would... but it never occurred to me," he confessed. 
Rob Brydon's Wife Avoids the Limelight
While on the subject, Brydon also revealed that his wife was not one to push herself into the limelight. 
As she says to me, she still does the lottery because if it came up it would be a fresh start for us both.
He even hinted that his spouse, despite being a part of the entertainment industry, wanted a fresh start on life.
Holland's aversion to the limelight aside, she seems to be relishing marital bliss with Brydon, whom she shared vows with back in 2006. 

Rob Brydon before his show at Victoria Theatre in October 2021 (Source: Instagram)
Brydon and Holland met for the first time back in 2002, when she was working on The South Bank Show. 
As of now, the couple resides in the upmarket Strawberry Hill enclave of Twickenham, London. They have two children from their marriage — sons Tom and George. 
The actor has three other children from his previous marriage to Martina Fitchie — Katie, Amy, and Harry. 
Rob Brydon's First Marriage
Speaking of, Brydon and his first spouse parted ways in the year 2000, and as per Dailymail, their split was finalized sometime in 2001.
In the same report, the outlet cited his interview with The Times, where he opened up about his divorce 16 years after the fact. 
To answer the burning question of why the two of them got divorced, he said: "You lose excitement with marriage. You can't have everything though." 
He also confessed that the marriage was a very traumatic experience for him. 
"I'd love to know what could be more traumatic than that," he dwindled. 
Despite the trauma he so obviously endured, he was careful about opening up about it to the open press. 
In his words, he downplayed the entire situation surrounding the divorce and his reaction to it to a large extent just so he could prevent journalists from "asking awkward questions." 
The marriage didn't fail for a lack of trying, though. But towards the end, he confessed that both he and Fitchie wanted the divorce. 
"We had three children, so of course I looked on it as a bloody failure," he vented. 
When the dust settled, the actor was just happy that all of his children got along and thought of one another as brothers and sisters.