Riley Hubatka Responds To a Small Business Owner's Accusations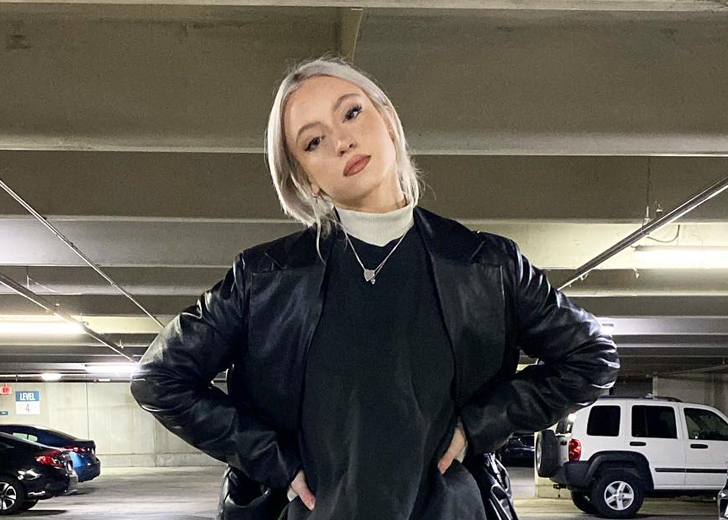 On June 21, 2022, a small business owner who owns a hoodie brand named Homesick.co uploaded a video on her TikTok business page. 
In the video, she claimed she was starting a spree, exposing influencers who have used small businesses for free products. 
And the first person she exposed was popular TikToker and former Hype House member Riley Hubatka. 
Riley Hubatka Accused by Small Business Owner
The business owner claimed that she first reached out to Hubatka on February 9, 2021, asking if she could send the influencer a free custom crewneck in exchange for shout-outs on her social media. 
Hubatka replied on February 19 and agreed, after which the duo went back and forth a little, trying to finalize the design. 
On April 6, 2021, the owner shipped out her crewneck, and after asking Hubatka if she received it multiple times, the TikToker posted her product on Instagram on April 14. 
But because Hubatka had not posted the TikTok videos, which was what they had agreed on, the business owner had to reach out to her and remind her. 
Hubatka eventually iterated that she would post the TikToks but said she could not confirm when she would do it, as she was busy. 
The owner claimed this incident happened before influencers were paid for promotions.
And by August, Hubatka had still not posted. The owner ended her video by asking netizens to follow for part two. 

A small business owner accused Riley Hubatka of not promoting her product. (Source: The original Tiktokroom/Instagram)
In the video's caption, she had written: "I never wanted to do this, but it's been almost a year and a half, and I want to warn other small businesses."
Netizens in the comment section seemed to blame the business owner, saying she should have been grateful Hubatka gave her brand a shout-out on Instagram.
But she defended herself, saying that was not what they had agreed on, and if she knew Hubatka would do that, she would not have sent her any product at all. 
Riley Hubatka Responded to the Accusations
However, based on Hubatka's response which The original Tiktokroom posted, it seems she fulfilled her agreement. 
The TikToker had posted a photo of the product the moment she received it and tagged her brand. 
She also sent the owner a picture of her wearing the product personally so that she could upload it if she could not. 
And as for why she took so much time, Hubatka explained she was moving and dealing with multiple issues behind the scenes, which she did not want to reveal online. 
"Posting a picture of me in a crew neck was not a priority for me given that I had already posted for her and tagged her business. We had talked about it via dm and I thought everything was fine," said the TikToker. 
She then apologized for not being able to post the videos and clarified that she always wanted to support small businesses. Hubatka ended the post by reiterating she had a lot going on at the time and apologized again.