Ricky Velez's Wife Does Not Mind Being The Target of His Jokes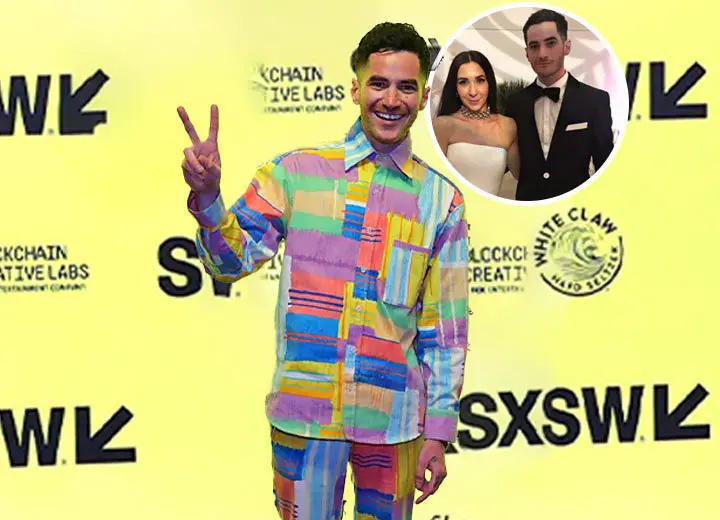 Fans recognize Ricky Velez from his time as a correspondent on Comedy Central's The Nightly Show with Larry Wilmore.
But for the last several years of his career, the comedian has been best known as Pete Davidson's best friend, both in real life and on screen. 
They starred in Davidson's semi-autobiographical film, The King of Staten Island, and thanks to the success of the film, Velez's stock rose. He then worked with Judd Apatow, one of Hollywood's leading figures in comedy, on two more projects. 
And finally, his dream came true when he landed a stand-up comedy special and a comedy series pilot for HBO. 
He grabbed the spotlight for himself in his hour-long HBO special Here's Everything, which premiered on October 2021.
It was the first time he ever made something truly his own, but it wouldn't have been possible without his wife. Like most comedians, Velez joked about his family. 
Ricky Velez Jokes About His Wife
Velez has been married to his wife, Julie Velez, since 2018. The couple tied the knot in Miami, where he lived during the pandemic. 
As a born and bred New Yorker, the comedian had no desire to leave his home. 
But in 2020, after the basement of their Chelsea, Manhattan, apartment building was looted, he and his family flew to Florida. 

Ricky Velez talks about his wife and son with Seth Meyers. (Source: YouTube)
The incident has been talked about in his specials. In fact, the comedian shares a lot about his family life. 
During an interview with Seth Meyers on Late Night with Seth Meyers, he admitted his wife gave him material for his jokes and did not mind being the subject. 
While discussing what he could or could not say now and then, she would argue with him and beat him to it because she was highly educated. 
But luckily for him, she is very supportive of his career. 
"My wife can respect a good joke, but she can't respect a bad premise. She's really cool. We are a team doing this together. Right before this call, I was doing a self-tape, and she's the one who was reading with me," Velez told Steve Buscemi during an interview.
He jokingly added that his comedy career was now "a family business."
Ricky Velez on Being a Parent
Velez and his spouse have a three-year-old son, born on September 11, 2019. He often mentions and features him in his stand-up. 
During the end credits after his special, he included footage of his son playing his toy guitar and singing his heart out with a Ramones t-shirt. 
In the aforementioned Seth Meyers interview, the comedian jokingly said he was glad to be back on the road with his special because he had enough of his son. 
"I mean, I needed to get away from him. We just did a full year together. I'm out. I'm done. I'm getting back on the road. Miami is nice, you know?" said Velez. 
He also recounted the birthing of his son, during which he was asked to cut the umbilical cord. 
The comedian did not know what it was and called it an ability cord, confusing the doctor. But all jokes aside, it is clear that Velez thinks the world of his family.