Rick Salomon's Unsteady Relationship with Third Spouse Pamela Anderson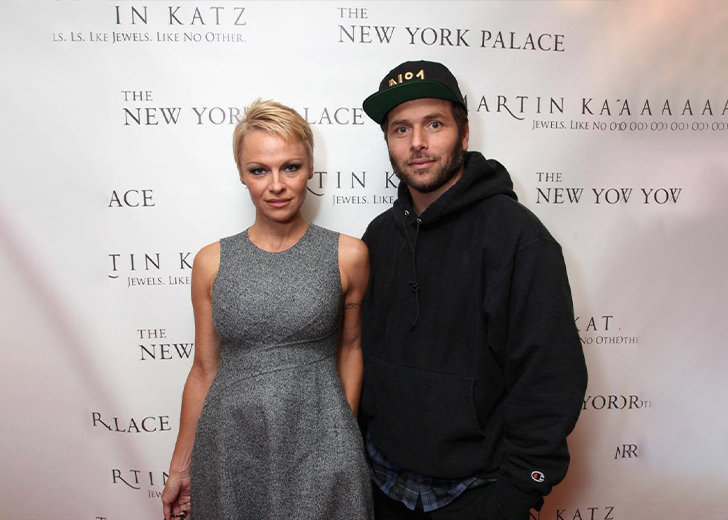 Film producer Rick Salomon and actress Pamela Anderson both tied the knot for the third time on October 6, 2007, when they got married in Las Vegas.
However, their marriage did not last long, and they were quickly embroiled in a legal battle. 
Following their first divorce, Anderson and Salomon got together once again, only to repeat the cycle.
Here's a look at Anderson's relationship with her third spouse, Salomon.
Rick Salomon and Ex spouse Pamela Anderson
Salomon and Anderson met for the first time in 2007.
While they didn't go public with their relationship immediately, she announced she was engaged during an appearance on The Ellen DeGeneres Show on September 12, 2007.

Rick Salomon with ex spouse Pamela Anderson (Source: YouTube)
Anderson didn't reveal the identity of her fiancé, but revealed he was a poker player. She also shared how they had gotten to know each other.
"I was playing poker one night in my room and I was down about 250 grand," Anderson said.
"He said if I made out with him, that I could clear [my debt]. So a couple of days went by, he followed me around like a puppy dog… and then I fell in love and now we're engaged!"
First Marriage then Split
Salomon took Anderson as his spouse on October 6, 2007, barely a month after they started dating.
The two exchanged vows shortly after 9:00 pm, in front of sixty friends and family members in a private villa at the Mirage Hotel and Casino in Las Vegas.
Tobey Maguire and Kevin Dillon were among the guests present for the celebration, together with both Salomon and Anderson's children.
Anderson had been in a magic show right before the wedding and performed in another one as soon as she finished tying the knot with her third spouse.
Unfortunately, it didn't take long for the spouses to split. Just two months after their marriage, Anderson filed for divorce in December of the same year.
Shortly afterwards, news of their reconciliation surfaced after they were spotted shopping together two days later.
"P.S. We're working things out," she wrote on her personal website, revealing that they were trying to sort things out.
In March 2008, TMZ reported they had obtained legal papers filed for a marriage annulment. According to the outlet, their marriage was annulled on grounds of fraud.
Both Anderson and Salomon privately stipulated to fraud
Got Married for a Second Time
Almost six years after going their separate ways, Anderson once again revealed during an appearance on The Ellen DeGeneres Show in October 2013 that she and Salomon were back together as "best friends with benefits."
In January 2014, she announced she had taken Salomon as her spouse once again.
Roughly a year after their second marriage, she filed for divorce from Salomon in February 2015. 
She had also gotten a restraining order from Salomon in March 2015, after claiming he had tried to strangle her and smother her with a pillow during sex.
Salomon also claimed that she had killed an untold number of babies through abortion.
Their divorce was completed on April 29, 2015.