'Top Gear' Star Richard Hammond Received an Ultimatum from Wife Mindy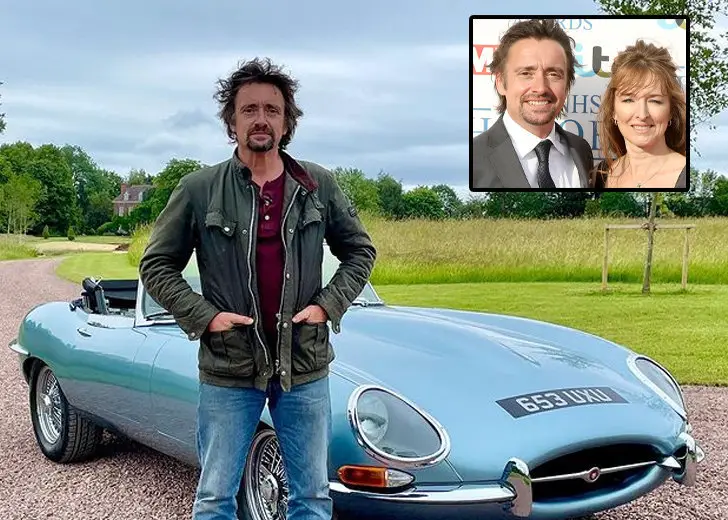 Fans who have tuned into Top Gear and The Grand Tour know that Richard Hammond has an uncanny ability to cheat death. 
And after escaping death twice, the thrill-seeking car enthusiast's wife, Mindy Hammond, gave him an ultimatum. 
His wife had warned him: "Three strikes, and you're out," meaning if he got into a third accident, he would have to quit hosting. 
The first accident had happened in September 2006, when Hammond was filming an episode of Top Gear at the former RAF Elvington airfield near York.
He was driving a jet-powered car at 288mph when he suffered a near-fatal car accident which landed him in a coma for two weeks.
The second incident occurred in 2017 while he was filming The Grand Tour in St. Gallen in northeast Switzerland. 
Hammond skidded off of a hillside in a Rimac supercar that caught fire, but luckily he was pulled out from the wreckage.
After these two terrifying accidents, his wife warned him, saying, "I don't want a third."
But the presenter cheekily admitted that he had already committed his third strike in an interview. 

Richard Hammond and his wife, Mindy Hammond. (Source: Instagram)
While filming in Panama, he unknowingly jumped into shark-infested waters as the raft was about to explode. 
Richard Hammond's Wife and Kids
Hammond and his wife have been married since May 2002. 
The couple met in 1995 while working for a Public Relations firm in London. 
They were in different departments. Hammond was in the motoring department while his partner was in human resources. 
As colleagues, they grew close and bonded over their countryside upbringing. 
Their friendship eventually took a romantic turn, and a few years later, the host got on bended knees. 
When they were engaged, the couple was expecting their first child, Isabella. 
Hammond's spouse left her job and became a full-time housewife, and after their marriage, they expanded their family. 
The couple welcomed their second child, Willow, in 2003. 
According to reports, the couple and their children currently reside in their £2million castle in Ross-on-Wye. 
Hammond and his spouse bought the property in 2008 and renovated it. 
The 'castle' was built in the 18th century, even though it looks like it was made in the 15th century. It has six bedrooms, a swimming pool, and 20 acres of scenic land around it.
Richard Hammond's Kids Found Quarantine Difficult
One would think that the Hammond family probably did not find the COVID lockdowns difficult in a castle with such amenities. 
Unfortunately, his daughters had a rough time. According to Gloucestershire Live, his daughters had to put the most exciting time of their lives on hold. 
The father revealed that his older daughter had taken a gap year to travel in April 2020 after working hard for A levels. 
She had worked in pubs to save for the trip, but as the world went into lockdown, her plans were dashed. 
And then, in September 2020, her university in Bristol started, and she couldn't travel.
As for his younger daughter, she had worked hard for A levels, but the exams were canceled, which was devastating for the teenager. 
But despite everything, Hammond shared that it had been a joy for him to spend time with his family during the lockdown.