Who Is Rich Brian? Maybe You Know Him as Rich Chigga
"I have been planning to do this forever and I'm so happy to finally do it. I was naive & I made a mistake," Brian wrote when he officially changed his stage name.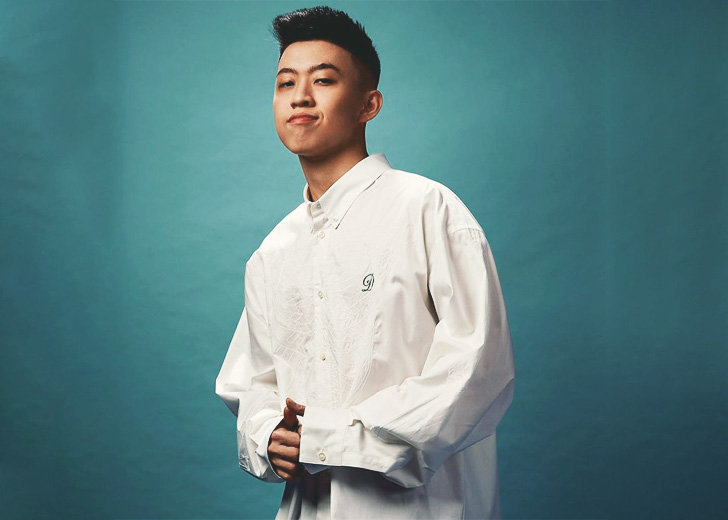 Rich Brian is an Indonesian rapper who has been growing in popularity since his track made it to one of the most hyped Marvel titles of 2021: Sang-Chi and the Legend of the Ten Rings.
While longtime fans of this Asian rapper know exactly who he is and where he comes from, others found his name seemingly fall out of the blue. Thus, leading them to question: Who is Rich Brian?
Who is Rich Brian?
As previously stated, Brian is an Indonesian rapper who has been gaining traction in the American hip-hop scene in recent times. However, he first found fame when his 2016 video for his song 'Dat $tick' went viral. 
But his stage name remains somewhat of a blank slate because he started off with a different moniker: Rich Chigga. It was under this alias that he released his early tracks. 
For those of you wondering, his given name is actually Brian Imanuel. 
Brian's original rap alias was a portmanteau of Chinese and the derogatory racial slur we'd rather not mention, and the viral video was almost a parody of American hip-hop as everyone in the video was waving guns, pouring out liquor, and dabbing while wearing khaki shorts and polo shirts.
When Did Rich Chigga Become Rich Brian?
On New Year's Day 2018, Brian came out with a post on his official Instagram handle right before the release of his album Amen. 
The post reflected the mindlessness of a teen at the same time the earnestness of a growing artist. He announced that he was changing his name. In the now-deleted Instagram post, he wrote, 
I have been planning to do this forever and I'm so happy to finally do it. I was naive & I made a mistake.
In the spirit of answering fan questions, there has been another question that has been bugging Brian's fans, this one concerning his dating life.
How Did Rich Brian Meet His Girlfriend?
With the Asian rapper flaunting his beautiful girlfriend and their ultra-adorable relationship on his socials, fans have longed to know more about their love life, especially how they came to be together. 
Before we dive headfirst into their love story, Brian's girlfriend's real name is still up in the air, but she goes by Vanteyy and Baby V on her Instagram.
Anyway, during an interview on Uncut995 with Denise, the rapper was posed with the exact question we are wondering right now. 
Brian explained that he met his girlfriend for the first time on Instagram. He slid into her DMs. When Brian decided to message her for the first time, he realized that she had already reached out to him a while ago.
And the next thing you know, they were taking on the regular. But because the rapper was shy about meeting her, they took their time getting to know one another before they actually came together in person. 
As Brian recalled, he was sure that he wanted to date her the first time they met. And the rest, as they say, is history.