'Reservation Dogs' — Director Sterlin Harjo's Attempts at 'Humanizing' Native Americans
"What we were trying to go for with this — just tell the truth from our community in a comedic way."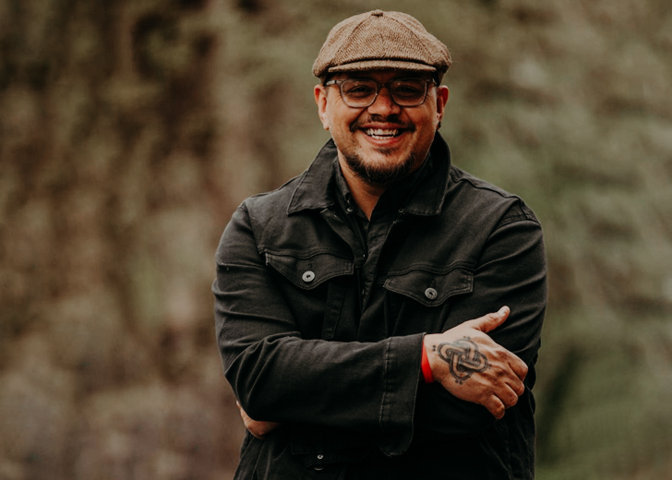 Seminole-Muscogee Creek filmmaker Sterlin Harjo never thought he would make anything on television like Reservation Dogs, a coming-of-age comedy about Native kids.
But thanks to his longtime friend, and fellow Reservation Dogs executive producer, Taika Waititi, it became a reality. 
The FX drama is a comedy series about four Indigenous teenagers in Oklahoma who spend their days committing crimes and fighting them, hoping to reach California.
The idea for the show came about when Harjo and Waititi of Maori ancestry shared stories that had similar themes. 
We always told each other stories from home and laugh, and it's always funny stories and never depressing shit. We wanted to reflect on that and make a show that was a comedy. 
According to Harjo, the show is the most important he ever made. 
On Native American Representation in Hollywood
During a panel discussion following the screening of Reservation Dogs pilot at the 2021 Tribeca Festival, Harjo shared his thoughts on what Reservation Dogs meant to him. Harjo, who grew up in Oklahoma, explained that the most revolutionary part of the series is the genuine and complete portrayal of Native Americans. 
With this series, he wants to tell the stories of his community. He opines that despite Native Americans being part of cinema from the beginning, they have never been portrayed realistically. 
As far as showing what Native people are alike, we're funny, we're sad, we're depressing, we're interesting, we're quirky, we're everything. That shouldn't be a radical thing that they're showing us as human beings, but it's very radical, and it's about time in 2021. 
Harjo explained that despite the pressures of creating such a series, showing the truthful, authentic version of Native people is humanizing and offended fewer people. 
And just as Waititi had opened doors for Harjo, Harjo added he wanted to do the same for his fellow Native filmmakers. As a result, every writer and director involved with Reservation Dogs is indigenous, making the show a breakthrough in its representation.
The four lead actors are also all Native American: D'Pharaoh Woon-A-Tai (Ojibwe), Devery Jacobs (Kanien'kehá:ka Mohawk), Paulina Alexis (Alexis Nakota Sioux Nation), and Lane Factor (Caddo and Seminole Creek). 
Jacobs, who joined Harjo on the panel, said that it was the first time she had encountered a set with an abundance of Indigenous people. This created a strong sense of community.
Both Harjo and Jacobs hope to use the series to help open doors for other indigenous people. 
On Breaking Stereotypes about Native Art
Besides opening doors for Native Americans, Harjo also wants to show how diverse the Native art world is. He shared that Native art is constantly evolving, and he wants to break any shackles or stereotypes about what it is just by presenting the artists.
In his latest feature-length documentary, Love and Fury, Harjo followed several Indigenous musicians, dancers, visual artists, and poets for a year as they pursued their careers in the U.S. 
He feels that because people have not come to terms with what happened to Native Americans in the past, seeing Native art that reflects their truth is frightening.