Are Renee Rapp and Charlie Puth Dating? Rumors Explained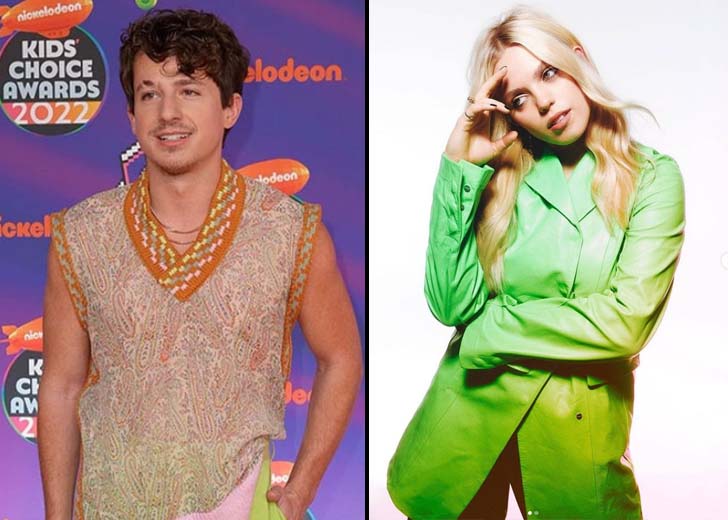 Renee Rapp and Charlie Puth's dating rumors — or he being her partner — do not seem to disappear this soon.
The speculations about them going out first surfaced on Deux Moi in mid-April 2022. Since then, there have been a lot of follow-up gossip and fan reactions regarding the two.
Deux Moi, on May 9, again confirmed their relationship, although they are yet to provide anything solid for their claims.
Renee Rapp and Charlie Puth's Dating Rumors
On April 21 and 22, 2022, Deux Moi received a question about Rapp and Puth being spotted at a dinner together. The anonymous query was left on the page in hopes of some confirmation about the date.
"Saw Charlie Puth with Renee Rapp at dinner together on Twitter," the question read. "Can someone confirm? Dating?"

Deux Moi first started rumors that Renee Rapp is dating boyfriend Charlie Puth. (Photo: Deux Moi/Instagram)
Initially, Deux Moi just wrote "I'm not sure but here for it if true," as a response while posting the anonymous question on their stories.
The next day, the apparent confirmation came in from another unknown insider.
"Can confirm Renee rapp and Charlie puth are dating," the text read, which the account posted on their stories on April 22.

Deux Moi first confirmed Renee Rapp and Charlie Puth's relationship. (Photo: Deux Moi/Instagram)
These two stories sent Twitter into a frenzy. People started asking more about their potential relationship and whether anything was true.
"NO NO NO someone said reneé rapp and charlie puth are dating PLEASE tell me it's not true," one user wrote on Twitter on April 21. "reneé rapp and charlie puth… oh my night is ruined now," wrote another on the same day.
How the Rumors Persisted
Even days later, rumors about Rapp's potentially dating Puth kept making the rounds on Twitter. And Puth added a bit of fuel to the fire in late April 2022.
On April 28, a user named Emily on Twitter uploaded a few screenshots from Rapp's IG live stream with Chris Olsen. They reported, along with screenshots as proof, that Puth had joined them live.
Puth just wrote "gr" in the comments, and that was it for his participation. But this gave their dating rumors a bit of a boost.
Then, on May 9, Deux Moi put up a "tell me everything" story on Instagram, urging fans to ask their questions or provide them with inside gossip about celebrities. Someone again brought up Renee and Puth's connection.
"renee and charlie puth dating, Still think it's not true," they wrote, to which Deux Moi replied with, "It's true."

Renee Rapp's dating rumors with Charlie Puth confirmed by Deux Moi on May 9, 2022. (Photo: Deux Moi/Instagram)
Further, they even attached a screenshot from a Google search about casual sex. They might have been implying that things between Rapp and Puth are just casual and that they are just having fun and nothing more.
However, despite all these, fans still don't think their relationship is a real thing. The main reason behind this is her confession about her crush just days before the first Deux Moi story propped up.
In replies to one of the tweets mentioned above, one user claimed that Renee had talked about her crush just a while ago and that it was a straight girl.
"she was on live like two days ago talking about her current crush on a straight girl," the user tweeted. "they probably just know each other through music people or something."
Rapp was previously dating Broadway star Antonio Cipriano, as noted by Broadway Buzz in March 2020, but there have been no recent updates on their relationship.
While all this is going on, fans are also quick to make jokes about Puth's single status. Someone on Twitter made a joke about him not having a girlfriend right now.
"charlie puth and his gf on a date together," the tweet read, as it contained two pictures — one was of Puth sitting in a restaurant with his phone in his hand, and the other one was just a cropped-in picture of his hand with the phone in it, which was apparently his girlfriend.
So, was it his hand that was his girlfriend or his phone? There are no wrong answers.