What Is with Charlie Puth's Eyebrow? — A Look at the Scar That Became a Style Symbol
"Oh, this is you that everyone has been saying is me," Vanilla Ice once said to Puth because of his eyebrow.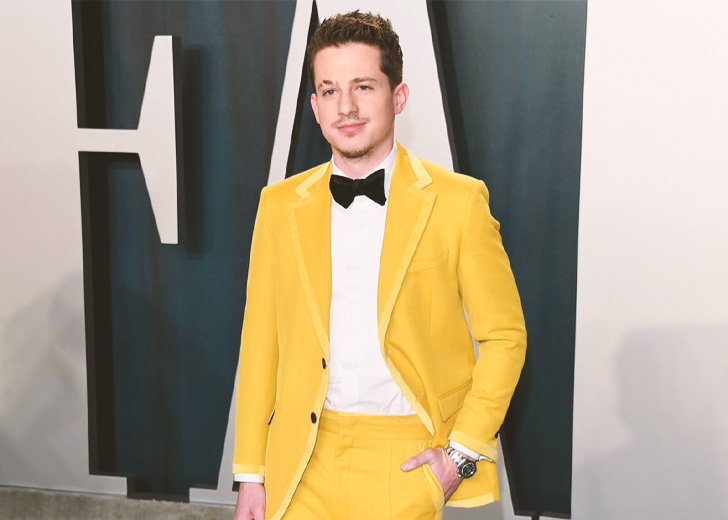 For some, having a slit on their eyebrows is a stylistic choice. For others, the slit is a scar left by an often painful cut. As for Charlie Puth, he's in camp number two. 
For the longest time, many fans have believed that the slit on Puth's right eyebrow was something he did on purpose to look a certain way. This in itself is not an invalid speculation, as artists like Vanilla Ice have done the same for a long time. 
However, for the 'See You Again' singer, the prominent line on his right eyebrow came from a childhood dog attack that almost killed him. 
He Was Attacked as a Toddler
In a YouTube video where the Grammy Award-winning singer was playing with puppies, he recalled being bitten by a black labrador, which resulted in an almost fatal head injury. He was immediately rushed to the hospital. The injury was so severe that he had to get four stitches done. 
It turns out the singer was only a toddler when the incident occurred, two years old, to be precise. He apparently pulled the dog's tail, but because it was an abused dog, it didn't respond kindly in return. 
The singer recalled the authorities were involved, and eventually, the court issued an order for the animal to be put down. 
"It was really messy," the 'We Don't Talk Anymore' singer said, "Luckily, everything worked out and now I have this cool little thing on my eyebrow." 
Fans Shave Brows As Tribute
Now that Puth has achieved superstardom, his scar has become somewhat of a signature. So much so that his fans have been known to shave their eyebrows in the same manner as a tribute to their idol. 
Although he has had the scar on his eyebrow for practically forever, fans cannot help but bring it up every once in a while. For instance, back in June, a fan tweeted that they could not imagine the singer without his signature eyebrow. 
They claimed it accentuated Puth's appeal. Along with the tweet, the user shared a TikTok of themselves, fawning over the singer. 
Vanilla Ice Called Him Out
During an appearance on The Late Late Show With James Corden, Puth brought up an amusing incident involving another singer with lines in his brows—Vanilla Ice. 
According to Puth's narration, he was at an event for New Year's Eve when someone came up to him and said that Vanilla Ice wanted to meet him. So, of course, he obliged.
It took a moment for Vanilla Ice to register who he was talking to, and in that time, someone introduced Puth as "the dude that everyone is saying has your eyebrows." 
To which, the 'Ice Ice Baby' rapper responded, "Oh, this is you that everyone has been saying is me."