Red Gerard Growing up with Six Siblings in a Tight Family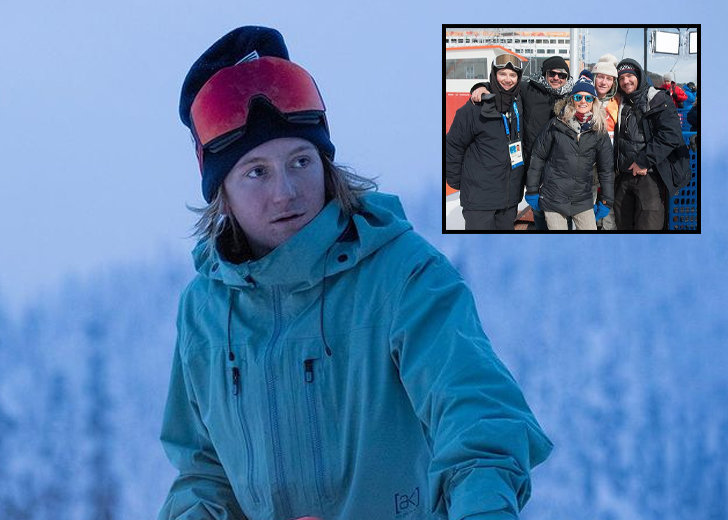 Being an Olympic athlete and representing the United States of America on a global platform, one would expect that Red Gerard would be a big deal in a family of nine. Surprisingly, that's not the case. 
Gerard is the sixth of seven siblings that include a filmmaker, pro snowboarder, and a sister who's got her own business and over three million Instagram followers.
Red Gerard Grew Up With Six Siblings
"There's 23 years between them," Gerard's mother Jen told 12 News, "I think in a large family you almost need to find your little niche."
She affirmed that all of her kids had found worthwhile things to keep themselves busy. 
"Everyone is like Red you realize you will never be where your sister is," Jen joked.
While every one of Gerard's siblings are established professionals in their respective fields, his sister Tieghan would be the one that has a claim to fame comparable to the Olympic snowboarder. 
Tieghan is a food blogger and chef that commands a massive following on Instagram—3.7 million followers as of this writing. In contrast, Gerard's following on the platform is a humble 243 thousand units. 
Red Gerard Began Snowboarding at 2 Years of Age
Gerard has been competing with the US team when he was 13 years old and has been traveling the world, competing ever since.
He even represented the US at the South Korea Seol Olympics when he was a teenager. 
Gerard is undeniably a wunderkind, but his siblings have supported him throughout the whole journey. 
He began snowboarding when he was 2. Still, it was just a passing hobby until a few years later when he moved from Cleveland, Ohio, to the snowy slopes of Silverthorne, Colorado.
"My mom actually had, I don't know what you call it, like a midlife crisis," Gerard confided to the Sierra Sun, "Like, 'I've got to get out of Cleveland.'"
Red Gerard's Siblings Set Up a Terrain Park
Since their move to Silverthorne, Gerard's siblings, mostly his brothers, decided to install rails in their backyard. 
By the next winter, they had a rope tow set up for their terrain park. They used an old dirt bike for the towing.
Soon enough, it became the perfect ground for Gerard to hone his snowboarding skills alongside about 30 of his friends over long hours. 
When I first got the rope, I was on this routine for two months where I'd go snowboarding and then I come home and just ride the rope tow till nighttime. It was insane. I never really thought I'd actually learn tricks in the backyard. And I actually ended up learning a lot, which was amazing.
Red Gerard Is a Wunderkind
However, Jen told NBC Sports had to make the local kids sign release forms because snowboarding wasn't exactly safe. She revealed the kids had more than a few injuries and a lot of concussions. 
Understandably, she had to deal with quite a few incidents in the park. At times, she would even have to pull Gerard out of the park so he'd complete his homework.
Later on, his brothers began making YouTube videos to showcase their little brother's skills. Not long after, Gerard got a sponsorship from Burton. Mind you, Gerard wasn't even a teenager at this point. 
By the time he was fourteen, he was being backed by Red Bull, Von Zipper, Woodward at Copper, High Cascade Snowboard Camp, ProTec, Celtek, Cobra Dogs, Stance, and Hobo.