'Everybody Loves Raymond' — Ray Romano Is a Loving Dad to His Four Kids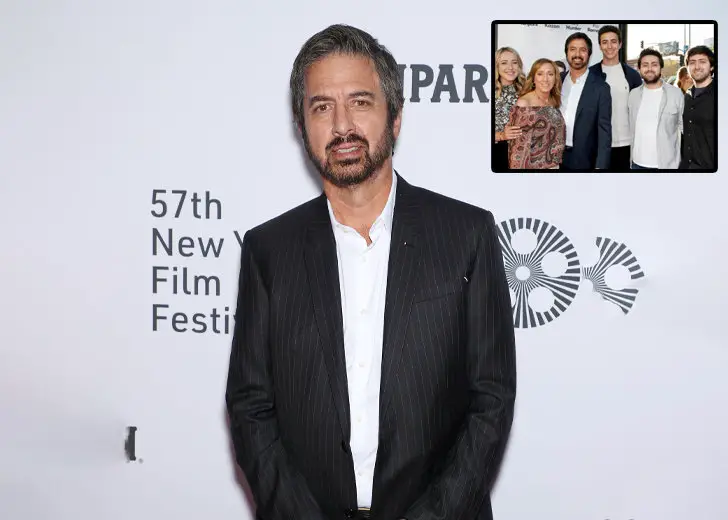 Ray Romano, renowned for his role as Ray Barone on the CBS sitcom Everybody Loves Raymond, is a committed husband to his spouse, Anna Romano.
The actor is equally a loving father to his four kids, whom he shares with his wife. His kids are daughter Alexandra "Ally" Romano, twin sons Gregory and Matthew Romano, and son Joseph Raymond Romano.
The 64-year-old star once admitted that he always found a way to get involved with his children, unlike his on-screen character in the CBS sitcom.
"On TV, you don't see Ray Barone's kids that much. In real life, I'm a lot more involved with my children," Ray said while speaking to Parents magazine in October 2005.
Ray Romano's Relationship with His Wife and Kids
During the same conversation, the Emmy Award-winning actor further opened up about his relationship with his wife Anna and their four children.
He shared that his family supported and loved his work, especially his children, who were amazed to hear his voice in Ice Age.
"Having kids is like living in a frat house - nobody sleeps, everything's broken, and there's a lot of throwing up." Ray Romano#HappyFathersDay to all the Dads out there raising the young guys that inspire us at 31st State every day. Thank you for keeping us sane and smiling! pic.twitter.com/cQMteRmDvu — 31st State (@31ststate) June 17, 2018
Back in the day, Ray worked on his real-life stories that happened in his family to write for his movies and TV shows. Not just that, his juniors even made multiple guest appearances in his projects.
Even at present, he and his family are happily living under the same roof; however, the family mostly manages their lives away from the spotlight.
Ray Romano Enjoyed Time with Family during Pandemic
Ray reportedly spent the troublesome pandemic period with his now-adult children and wife.
Speaking with People in 2020, the actor stated that being at home with his family during a pandemic has had its perks and cons.
However, one thing that he didn't mind was spending time with his kids and beloved wife at their home.
"Well, we have the 22-year-old who's here anyway. And we had twins, who have their own apartment a couple miles away. So they've been back. And my daughter has a house in Venice, California. And she'll spend a week here and then go home," Ray said at the time.

Ray Romano snapped with his wife and four kids. (Photo: Twitter)
He continued to express, "It's actually kind of enjoyable in fact. But they're adults. I can't sympathize enough with people who are quarantining with little children."
What Are Ray Romano's Kids Doing Now?
Ray and his wife Anna's children have made a name for themselves in various fields.
The couple's eldest child, daughter Alexandra, apparently followed in her father's footsteps and became an actress. She is best known for her role in 2012's Ice Age: Continental Drift.
Besides acting, she has worked as a marketing and communications manager at Shondaland in Hollywood since May 2017.
His twins, Gregory and Matthew, are also involved in the entertainment industry. As per Closer Weekly, Gregory has served as a production assistant on The Late Late Show With James Corden.
Likewise, Matthew is a production assistant on Jimmy Kimmel Live!
The youngest son Joseph, however, is yet to make it big, but he made his debut as a voice actor in the 2009 film Ice Age: Dawn of the Dinosaurs.