Where Is Randi Oakes Now?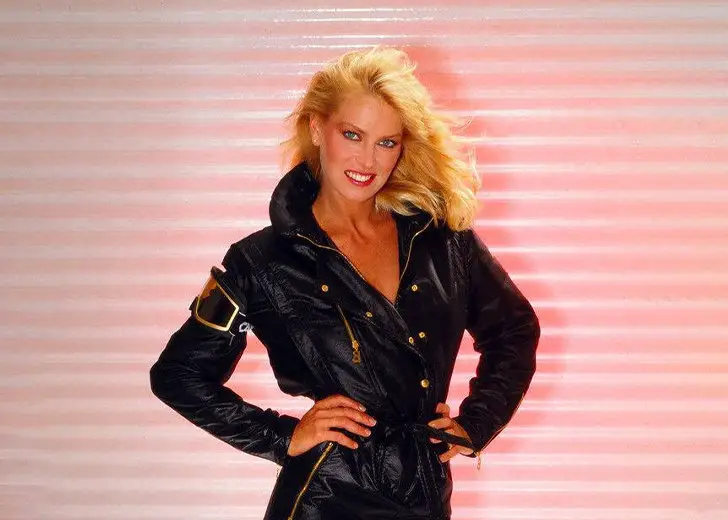 Randi Oakes experienced stardom with her work in the crime drama series CHiPs, which aired between October 4, 1981, and May 1, 1983.
In the series, she portrayed highway patrol officer Bonnie Clark, a character that is fondly remembered by her fans even today.
However, the actress isn't active now. She walked away from the spotlight shortly after her marriage with actor Gregory Harrison on December 21, 1980.
Where is Randi Oakes Now?
As mentioned, the popular television actress did not actively pursue her career after getting married, largely because she had an infant to look after.
However, CHiPs wasn't the last project she worked on.
After her time with the series came to a closure, she was seen in shows like Lovers and Other Strangers and Fantasy Island.
But, 1985's television series Glitter was the last acting project she was involved with. On it, her fans saw her portraying the role of Heather.
Flash-forward three decades later and Oakes was back on television.
Her fans experienced nostalgia after seeing her reprise her role as officer Clark.

An old photograph of actress Randi Oakes and her husband, Gregory Harrison. (Photo Credit: Instagram)
"I am officer Bonnie Clark. Watch me on MeTV on CHiPS," the actress said during a promo for the show's rerun.
In 2014, the actress was present with other cast members during a special reunion event.
Talking to Entertainment Tonight, Oakes humorously shared she was still married to Harrison, who is still active in the "business," but the actress "hasn't been around."
Getting to Know Randi Oakes
Oakes was born Betty Lee Oakes on August 19, 1951, in Sumner, Iowa, to her parents, father Willie Norwood, and mother, Shelly Gibson.
Her father, Norwood, was a farm owner in Randalia, Iowa.
Growing up in a town of fifty people, she aspired to become a model during her school days.
However, it was an uphill task for the actress to attend the nearest modeling school in Des Moines, three hundred and fifty miles away from her home.
A young Oakes was encouraged by her parents to step out of the household and pursue a career in modeling, paying her airplane fare twice a week.
Their advice and her hard work came to fruition after she was crowned Miss Iowa Model of the Year at the age of seventeen.
Prior to CHiPs, she worked in several movies and television shows like Twin Detectives, Acapulco Gold, Rosetti and Ryan, among others.
She started her acting career in 1976, after being offered the role of Margo in McCloud.
In 1979, she participated in a TV game show special called Battle of the Network Stars VII. It was here she met her husband, Harrison, for the first time.
With Harrison, she shares four children, including daughters Emma Lee, Lily Ann, and Kate. Their son, Quinn Edgar, was adopted.
The family of six was last known to be living in Southern Oregon.
The actress refrains from using social media. As of result, her fans don't know where she is now and how she is today.
Her kids, however, are active on Instagram, but apart from sharing old pictures of their mom, they have kept her whereabouts under wraps.