Minecraft Streamer Ranboo Drops All the Clues and Comes Out as Gay on Twitter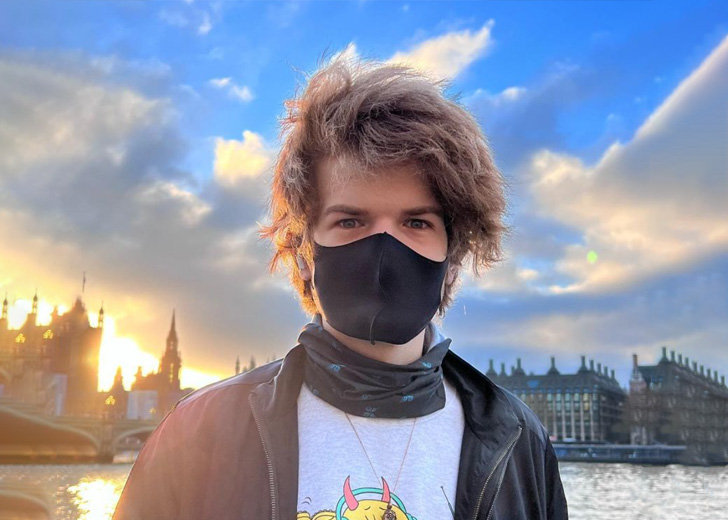 After years of interacting with his fans via social media, popular Minecraft streamer Ranboo took to Twitter on April 24, 2022, to talk about his sexuality.
Ranboo came out as gay in a series of tweets, noting that he had never been opposed to coming out and had dropped many hints in the past.
Initially, the video game streamer started the discussion surrounding his sexuality by starting a Q&A thread with his followers, since he would take a break from streaming for a while.
"Welp seeing as how I won't be able to give you guys content for a bit because my sins have finally caught up with me it's QNA TIME ASK ME THE DEEPEST THING YOU HAVE ALWAYS WANTED ME TO KNOW," he tweeted.
Good. Do not judge me on where I place my attraction that is for me to know and for others to be really confused about — Ranboo (@Ranboosaysstuff) March 16, 2022
When a user asked what his favorite heart-stopper moment was, Ranboo mentioned several of his posts where he had tweeted "men," "Zombie Apocalypse, Hot Guy," and more.
Finally, Ranboo made one last reply to the thread, writing, "I mean how many more clues can I give."
Ranboo Comes Out as Gay
Ranboo's last reply to the thread caused a lot of confusion. Many were unsure of what he actually meant, and several people asked him if this was his way of coming out.
In a later follow-up to the thread, the streamer shared he had this idea set up for a long time and was just waiting for the right opportunity.
Ranboo then set out to clear the confusion and confirm that his aforementioned tweets were indeed his way of coming out.
"And for those confused basically I guess I am technically unlabeled as the way I have kinda always gone around life just being attracted to whoever I am attracted to," he wrote.
"It just so happens that most of them line up with a 'certain type' you could say lol am okay with the gay label :)."
Fans Show Support
After Ranboo's confirmation, his fans rushed to show their support for his decision to come out.
"RANBOO WE'RE SO PROUD OF YOU OMGGG CONGRATS KING," wrote one user.
A second user wrote, "I'm so happy and proud to see @Ranboosaysstuff & others in the LGBTQ+ have the tremendous courage to come out. By no means is it a necessity but man does it help inspire many who may be struggling on their own journey."
Aside from fans, other well-known personalities also took to Twitter to show they supported his decision to come out. Fellow Twitch streamer and YouTuber TommyInnit tweeted, "Literal king shit my big Gay friend."
Minecraft streamer and member of Dream SMP, Jack Manifold, also wrote he was smiling after hearing the news and added he was proud of Ranboo.
Ranboo & Fans
Ranboo's decision to come out was met with enormous support. However, it doesn't come off as anything surprising.
In fact, the streamer had received similarly amazing support in the past when he had revealed more about himself. One such instance was in November 2021 when he did an "eye reveal," which had his fans going crazy.

Ranboo did an eye-reveal on his stream for the first time in November 2021. (Source: YouTube)
It's a well-known fact among his fanbase that Ranboo struggles with facial dysmorphia, and when he finally removed his signature shades, many of his followers rushed to encourage him.
Aside from the aforementioned incidents, Ranboo's fans have also been incredibly supportive of him on social media, as well as his streams.