What Is Rami Malek's Ethnicity? Inside His Family Life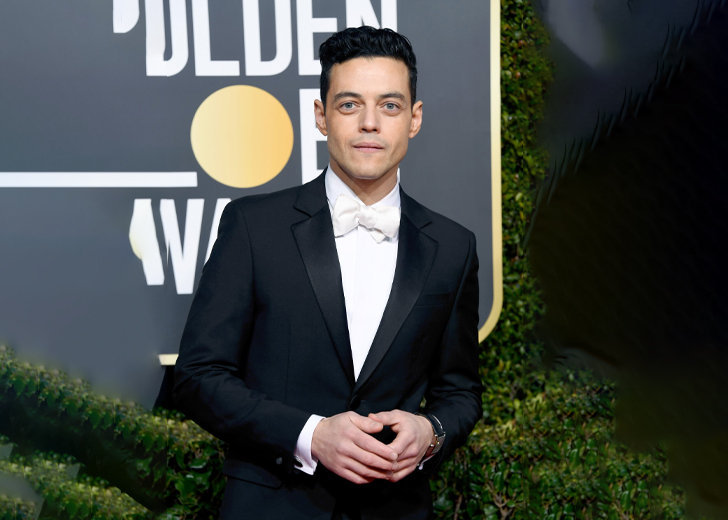 Rami Malek is very proud of his ethnicity. However, it was difficult for him to fit in the American society because of his cultural background. 
The Oscar-winning actor has now made a name for himself in Hollywood. He has been critically acclaimed for his roles in various projects like Bohemian Rapsody and Mr. Robot. 
Malek is a first-generation American in his family and was born and raised in the States. However, his parents constantly reminded him of his roots and ethnicity. 
Here is everything we know about Malek's family, ethnicity, and parents. 
What Is Rami Malek's Ethnicity?
Malek's ethnicity is Egyptian, whereas his nationality is American since he was born in California. It is also reported that the actor is Greek as well since he is "an eighth Greek."

Rami Malek with his mother, Nelly, after he won the Oscars for Best Actor. (Source: Instagram)
His parents, father Said and mother Nelly, were Egyptian immigrants. They moved to the USA in the late 70s' with his older sister, Yasmine. 
Said used to work as a travel agent in Cairo who picked tourists from the west. Spending time with them, he was fascinated by the other side of the world and wanted to go there. 
Initially, Nelly did not want to move to the USA and live in a foreign nation. She had family and friends in Cairo, and it was hard for her to give that up. 
But in the end, she changed her mind and agreed to relocate. So, Said, Nelly, and Yasmine settled in Sherman Oaks in 1978 and lived there for a very long time. 
Malek and his identical twin brother, Sami, were born there on May 12, 1981. The Malek siblings had a very sheltered childhood in the San Fernando Valley. 
However, their parents made them never forget their roots. On the contrary, they worked hard to preserve the Egyptian background in their family.
Malek's first language was Egyptian Arabic, and he spoke the language till he was four. Moreover, his father used to wake him up late at night to talk to his extended family back in Egypt.
Rami Malek on Embracing His Ethnicity 
Like his parents taught him, Malek is all about his family and Egyptian roots. 
He traveled to Egypt in his late teens to visit where his parents once lived. He met up with his extended family and cousins, who simply amplified his love for Egypt.

Rami Malek posing for a picture. (Source: Instagram)
Talking with GQ on May 12, 2020, his culture was "the fabric" of who he was. He said that there was nothing as "first-generation or second-generation removed."
He identified as Egyptian since it was who he was and how he grew up. He was raised listening to his culture's music by his parents and loved every aspect of it.
While talking about Egypt, he admitted that he felt "so gorgeously tied to the culture and the human beings that exist there." 
He confessed that he had a different experience than other Egyptians, but that did not mean he did not belong to his culture. All-in-all, Malek is very loud and proud of his culture and ethnicity.