Henry Thomas' Kids Didn't Fancy The Actor's Breakout 'E.T' Role
Henry Thomas, in an interview with Lorraine, hilariously talks about his children's reaction to his breakout role in the famous film 'E.T. the Extra-Terrestrial.'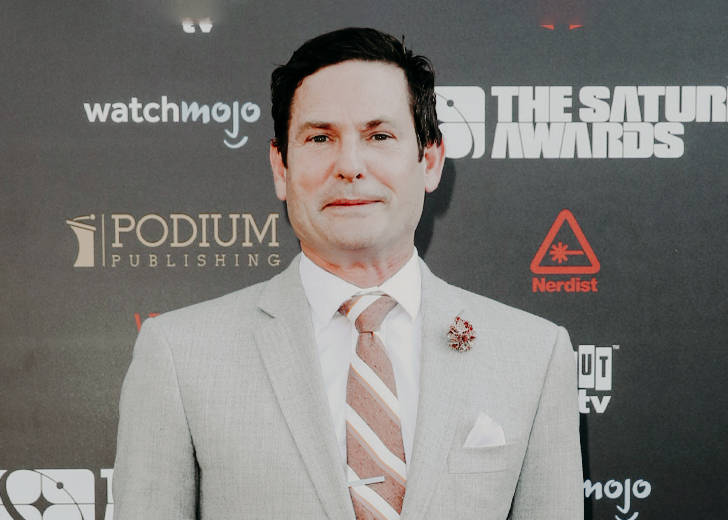 Actor Henry Thomas, who gained spectacular attention from the public after his breakthrough role in the film E.T. the Extra-Terrestrial, mentioned in an interview that his children did not fancy his role, as he had expected them to.   
The sci-fi film, released in 1982, was a massive hit at the box office - and became the top-grossing film of the decade. Thomas' character of the ten-year-old Elliott in the movie has remained his most notable role so far. 
However, the actor's kids felt that their dad's role was not a big deal. In an interview with Lorraine, Thomas humorously elaborated on his children's reaction to his role in the movie. The actor, who was excited to show his breakthrough role in E.T., mentioned preparing a big reveal set-up. 
As his kids watched the movie, Thomas mentioned revealing to them eagerly that he was the Elliott. But to his surprise, his daughter had already recognized him and did not show the enthusiasm he had expected.
Thomas also mentioned how the roaring fame that followed him after E.T. the Extra-Terrestrial left his parents worried - so much that he had a take a voluntary break from acting for their sake.
Although the actor has maintained a low-key life throughout the years, he surprised his fans with an E.T. reunion commercial video in 2019 on the occasion of Thanksgiving, where the adult Elliott reunites with his dear alien friend.
The actor's behind-the-scene picture with his alien friend surely made his fans nostalgic. 
Since E.T. the Extra-Terrestrial, many things have changed for the actor. He left the spotlight for a while to continue his education as a regular kid. But later, he was drawn back to acting again and continued from where he had left.
Out of his several works, his recent most-popular ones have been The Haunting of Hill House, which won him a Saturn Award for Best Actor, and The Haunting of Bly Manor. 
Likewise, his personal life has also changed quite a lot. The E.T. child actor has been blessed with three children from two marriages. He had a daughter Hazel from his first wife, Marie Zielcke, whom he divorced in 2007.
Moving on from the divorce, the actor married Annalee Fery in 2009, with whom he had two children. 
Despite having a low-key life, the actor got into a mess when he was arrested in 2019 for suspected DUI charges.
As per the report, he was arrested for the suspicion of driving under an intoxicant's influence. It was also said that he might have cheated his urine-test for passing his sobriety.