Raini Rodriguez Proud of Brother Rico Rodriguez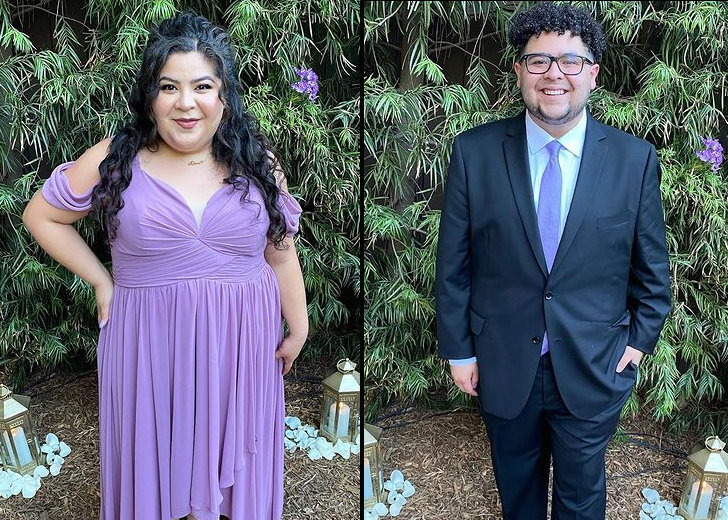 For Raini Rodriguez, acting seems to be a new family business. The actress has been in mainstream Hollywood since 2006, a path her brother followed.
Rico Rodriguez, her younger brother, followed her footsteps into acting that same year. In around the same time frame, Ric has arguably had more success in acting, although Raini has dabbled her hands in multiple arts — she is also a singer and voice actress.
Nevertheless, Raini is proud of her sibling, and she has expressed that on multiple occasions.
Raini Rodriguez Has No Rivalry with Her Brother
Raini and Rico get along very well. So much so that Rico has admitted she is like his "twin" and his best friend.
They do not have any competition between them and want each other to thrive in whatever they are doing in their lives.
Even though Raini is five years older than Rico, they don't think things would be any different if the roles were reversed.
The actress is a motherly person in her own words. And she wants Rico, who is the youngest of four siblings, to do well in life.
Raini Rodriguez Is Proud of Her Brother
Raini's wish that her brother achieved success in his endeavors has come true. And she could not be more proud of him.
The singer does not hesitate to gush about her sibling on social media. She pours love and affection on him on her Instagram time and again.
In one such instance, Raini wrote a lengthy post on Instagram in April 2020, expressing her happiness in what Rico had done in life. 

Raini Rodriguez with her youngest sibling, Rico Rodriguez. (Photo: Raini Rodriguez/Instagram) 
"It's one thing to watch your shy, little brother discover his passion in life, but it's another to watch him get to bring it to life," she began the caption, praising the person he was and the dedication he put into his work.
She then reminisced about the last decade of his life, detailing the effort and hard work he had done during that time.
Rico had had a tough time balancing acting and school during the last 11 years. She remembered him getting up at 4:30 in the morning and going to set for filming.
Then, he attended school for three hours and continued work for eight more hours.
He did this until he graduated high school, both in real life and in reel life on Modern Family.
Rico also acted alongside some of the greats while very young and held his own doing so. And in this process, he won 5 Emmys.
Raini was proud not just of his bigger accomplishments, but also of the little ones. She further talked about how he went from driving a golf cart to a real car, tried sushi, and traveled the world.
But he always returned home and expressed his gratitude for his achievements.
"I am so incredibly proud of you," she wrote as she ended the post, mentioning it was just the beginning for him. She was excited to see where life took Rico.
Raini Rodriguez's Family
Raini was born on July 1, 1993, in Bryan, Texas, as the third kid of her parents. She has two older brothers — Ray Anthony and Roy — along with Rico.
Her father, Roy Rodriguez, owned a tire shop in Texas, while her mother, Diane, helped around in the shop and home.
Raini and her siblings lost their father in 2017. He was just 52 at the time.
Roy stayed in Texas when Raini wanted to go to California and pursue acting. It was Diane who took her, and Rico, to California.
Rico initially didn't want to move west but developed a liking for what his sister was doing. So, he, too, moved and enrolled in acting classes.