What Is Rae Carruth Doing Now?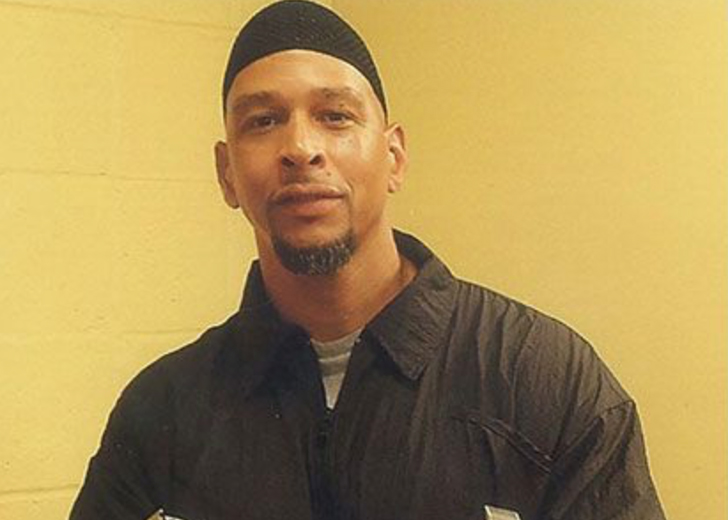 Rae Carruth once was at the top of the NFL world. But now, he is merely a former football player and a convicted felon. 
Carruth was selected by Carolina Panthers in the 1997 NFL draft and had signed a four-year contract. He was just starting his NFL career when before everything went down the drain in November 1999.
He was sentenced to jail for 18 years until 2018. He is now a free man, but still, the shadow of being a felon has not left him.
Rae Carruth's Conviction Story 
Carruth had a turbulent relationship with his first baby mama, Michelle Wright. She gave birth to his son, Raelondo, while the former NFL player was in his sophomore year at Colorado.
Reportedly, he was an absent father, and Wright even sued him for child support. Later, the two concluded he would pay $2,700 in child support and be a better father. 

Rae Carruth before his conviction. (Source: YouTube)
Carruth then got into a relationship with Cherica Adams. Like Wright, she was also was pregnant with his son.
Unfortunately, when she was eight months pregnant, things took a turn or worse between the two. 
On November 16, 1999, Carruth and Adams were at the theater. While returning, they got into two separate cars and left.
Minutes after they parted, Adams was shot four times. Even though she was severely injured, she called 911 and reported her baby daddy was behind the shooting. 
She told them he stopped his car in front of hers before she was shot.
Soon after the report, she was taken to a hospital where she had an emergency cesarean section to deliver baby Chancellor. 
Chancellor survived, but he was born with lifelong brain impairment and cerebral palsy. Adams, on the other hand, did not survive her injuries. 
After the incident, Carruth was on the run and was wanted on a $3 million bail. Carruth was apprehended after a countrywide manhunt in December 1999. 
He was hiding in the trunk of a car in the parking lot of a Best Western in Tennessee. At the trial, it was revealed that he hired Watkins to murder his baby mama since she refused abortion.
The former footballer was convicted two years later of murder conspiracy, shooting a handgun into inhabited premises, and attempting to kill an unborn child.
He was acquitted of first-degree murder, avoiding the capital penalty, but and sentenced to 18 to 24 years in jail.
However, he only served for a little over 18 years and was released on October 22, 2018. 
What Is Rae Carruth Doing Now?
After being released from jail, Carruth moved to Pennslyvania with a friend. It is reported that he is working from his home and now is a changed man. 
He also wants to rekindle his relationship with his son. In 2019, he sent large cash to Chancellor and Adam's mother, Saundra.
Initially, Saundra, who raised Chancellor after her daughter was murdered, did not know where the money came from since it was an anonymous check. But later, she found out that Carruth had sent it. 
The former NFL player has not admitted to Adam's murder but confessed to feeling responsible for everything. Regardless of it all, Saundra has forgiven Carruth and the other conspirator.
Chancellor is also thriving. Although he has a lifelong illness, it has not stopped him from moving on and succeeding in life. He graduated from high school in 2021 and now lives with his grandmother.