Did Rae Carruth Kill His Girlfriend? Details on the Harrowing Affair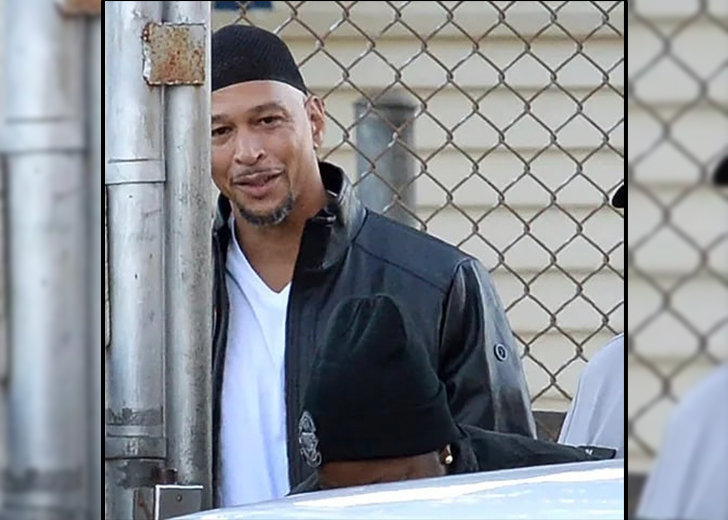 Rae Carruth falls neatly into a much larger set of athletes turned criminals; OJ Simpson might still be the poster boy for that camp, though.
Carruth was convicted to spend 18 years behind bars for orchestrating the murder of his girlfriend, Cherica Adams, who was pregnant with their son, Chancellor Lee Adams. 

Rae Carruth's Girlfriend Cherica Adams (Source: YouTube)
Rae Carruth's Girlfriend Was Pregnant
Carruth was going strong in his NFL career.
Drafted as a first-round pick for the Carolina Panthers in 1997, Carruth scored an impressive four touchdowns and caught 44 passes in his first season, earning a spot on the NFL All-Rookie team.
Marca reported that he met Cherica for the first time a year after he was signed, in June 1998. Their first encounter came about at a pool party. 
The two supposedly hit it off, and Cherica was already expecting a child by April next year. 
Rae Carruth Had a Son with Ex-Girlfriend
This was not Carruth's first pregnancy. He was still paying child support to a former girlfriend, Michelle Wright, for their son Raelondo.
Some sources cite that Carruth was once sued for not paying child support.
Whatever be the case, he was already a father of one, soon to be a father of two. However, he was not too keen about having a child with Cherica, at least not then. 
So, he asked her to abort. Sadly, she refused. She decided to keep the life growing inside of her. 
Little did she know that her boyfriend was hell-bent on that abortion. So much so that he didn't care if she died in the process. 
The Ominous Day
On November 16, 1999, when Cherica was eight months pregnant, she was shot four times in the stomach with a .357 caliber revolver. 
She somehow managed to call 911 to the former NFL receiver's residence in Charlotte, North Carolina. Alas, the damage had already been done. 
Authorities later determined that Carruth had hired a hitman, Van Brett Watkins Sr., to murder his girlfriend while he watched. 
Insider reported that Cherica was driving her car when the harrowing fate befell the mother-to-be.
She was rushed to a medical facility, and after an emergency cesarian section, their son Chancellor Lee was born.
However, because of his premature birth and the severity of his mother's injuries, he was born with a condition called cerebral palsy. The lack of oxygen had caused permanent brain damage. 
The girlfriend went into a coma and passed away a month later. 
For his heinous crime, Carruth was sentenced to 18 to 24 years in prison. After serving his sentence, he was released in October 2018. 
The Son Survived 
Chancellor lives by his grandmother and Cherica's mother, Sandra Adams, and is not just surviving but thriving. 

Chancellor Lee Adams with his grandmother Sandra Adams (Source: Twitter)
Although the teenager will not be able to live on his own, he has shown improvement in aspects that his doctors deemed impossible, including walking with assistance and talking with everyone he meets.
He was aware of all the "never" placed upon his being in his early years. He was never supposed to walk, talk, sit up, or even feed himself. Still, he had faith. 
"Because of my strong faith, I heard what they were saying. But I said: 'I know there's a miracle worker, and he is going to be my miracle boy,'" he once said. 
What do you know? His miracles did happen.