Does Prince Royce Have a Kid?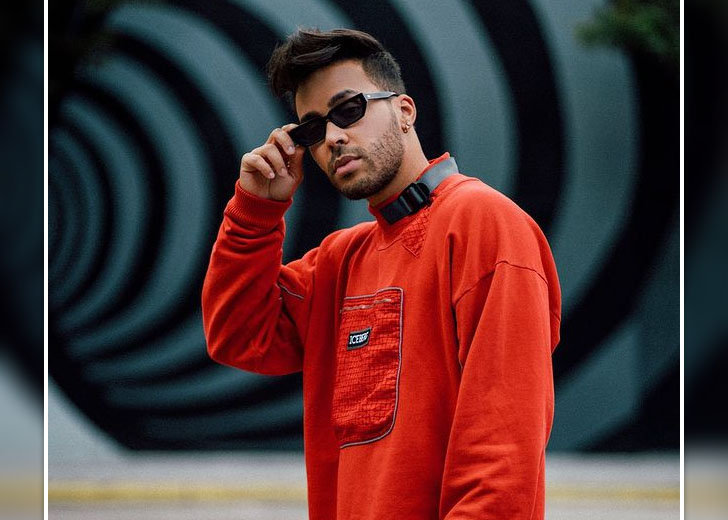 Prince Royce has been happily married to his wife Emeraude Toubia for two years—together for ten years as of last week. 
The couple celebrated their second wedding anniversary on December 3, 2021. On the same day, the wife sat down for an interview with Hola! Magazine, where she shed light on her relationship with Royce. 
Does Prince Royce Have a Kid?
Cutting right to the chase, towards the end of the interview, she revealed that she and Royce were keen on starting a family together.
However, there were a few things that the couple had to take into consideration before they decided on having a kid.
The Shadowhunter star candidly explained that her career was one of the things holding her back from getting pregnant. She was somewhat afraid that if she got pregnant now, she might have a hard time landing roles.
Still, she was hopeful that Royce and herself would get to be parents soon. 
While on the same subject, she recalled a piece of advice Jennifer Lopez gave her while they were hanging out one New Year's Eve. JLo said, 
It'll never be the perfect moment to do anything like getting married or having kids. Whatever you're going to do, do it now because the perfect moment doesn't exist.
These were words that stayed with the pop star's wife. 
Prince Royce on Having Kids
Toubia's words were a welcome update for fans, because the last time this subject was breached, Royce had left everyone with a, for lack of a better word, diplomatic answer. 
Back in 2020, Royce sat down with ET to chat about his Alter Ego US Tour. As the conversation progressed, the songster touched on how everyone had been asking him the same question lately. 
"Everybody's like, 'Where the baby's at?'" Royce teased. "There's no plans. There's no rush, there's no not doing it."
He added that having kids was definitely something he and his wife wanted to do in the near future. He shared that he'd love to have a child and was not willing to wait until he was too old either. 
"So let's see," he said while leaving fans on a positive note. 
Prince Royce's Forever Love
Royce and Toubia began dating a decade ago, in 2011. The wife confirmed that they had a strong connection from the get-go and were never superficial. 
For their first date, the couple went parasailing on a boat. The couple apparently valued living through exciting experiences together. She added, 
Since the very beginning, we talked about our dreams. Our careers grew together, we always had each other's backs and I understood him.
With both of them being artists, they have had to travel quite a lot as their careers progressed. Sadly, that meant spending quite a lot of time apart. 
Still, the couple has taken the hand they were dealt with in stride. The wife admitted that the distance kept the spark alive. Sometimes he came over to visit her. Sometimes she went over to him. Sometimes they met halfway. 
One good thing that came out of traveling apart was that they always had something to talk about, something to catch up on.
The couple got married in 2018 in an intimate and ultra-private ceremony in Mexico, as per Hola!.