Did Portia de Rossi Really Have Plastic Surgery? Uncovering the Reality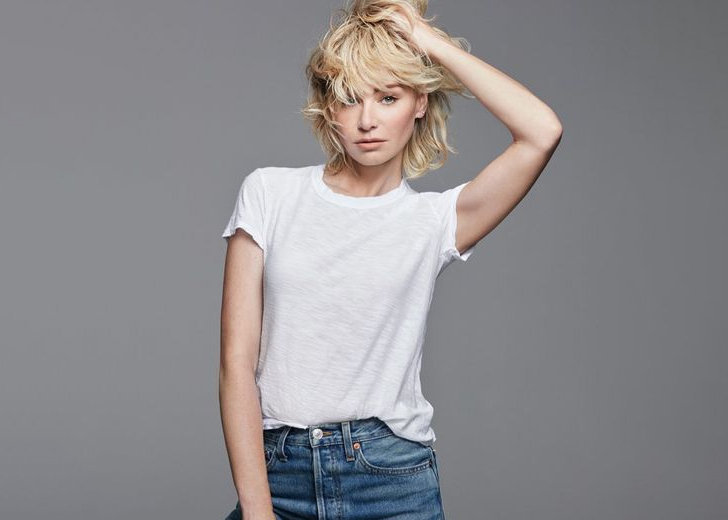 Portia de Rossi has been on our screens for a long time.
Having started her acting career in 1994, she is most famous for her role as the materialistic but lovable Lindsay Bluth-Funke on Arrested Development, other than being Ellen DeGeneres' wife, of course.
But it wasn't just her roles that attracted fans' attention. Being on everyone's screens for so long, fans started noticing changes in her appearance over time.
This started her plastic surgery rumors. This was a thing, especially back in the early 2010s.
Did Portia de Rossi Have Plastic Surgery?
Rumors about de Rossi's plastic surgery rumors first started back in 2013, when she was still a cast member of Arrested Development.
Fans started speculating about her changed appearance and comparing her before and after pictures for clues on her procedures.
They speculated about her going under the knife for her nose and eyes and botox for smoother skin. These were mostly seen on Twitter and Facebook.
Portia De Rossi's plastic surgery is giving me the creeps, for about 10 minutes I thought they had replaced the actress — jack (@jckgiles) May 27, 2013
And doctors seemed to agree with the speculations. Hollywood Life interviewed a few plastic surgeons about the same, and they, too, speculated that she had some plastic surgery done.
One doctor the outlet talked to speculated that she could have undergone nasal tip reconstruction. This was because the tip of her nose, which used to point downwards, then had a more upturned look.
Another speculation was about a procedure called blepharoplasty, meaning a surgery of the eyelids to make her eyes appear wider.
The second surgeon they spoke to shared similar thoughts.

Portia de Rossi had plastic surgery rumors surrounding her in 2013. (Photo: Portia de Rossi/Instagram)
"The most obvious thing for sure, is that she had her nose done. There's no doubt about it," Dr. Theodore Diktaban told Hollywood Life. He opined that the actress could have gotten Botox and fillers, a sentiment also shared by the previous doctor.
The fillers were, in their opinion, used on her upper lip.
Portia de Rossi Addressed Her Youthful Looks
Despite the speculations, de Rossi didn't address any of it — at least not directly. She spoke about her good looks during an interview in May 2013, soon after the speculations first became a big thing.
During her interview with People Magazine, she credited her youthful looks to her dietary and fashion decisions. 40 at the time, she was on a vegan diet and dressed like a teenager, which helped her look younger than she really was.
But she denied trying to look half her age. "The one thing I don't wanna do is chase what I looked like at 20," she told the publication.
She then spoke about the societal preconditioning women had regarding their looks.
"As women we're so conditioned to think that beauty and age are very important — that you stay kind of youthful in order to be beautiful," the actress said.
"I don't think it's fair for people to think that women are just vain because they're worried about getting older. It's actually really linked in with a lot of very primitive stuff for women," she further added.
Another source close to her soon denied the plastic surgery rumors as well. The source claimed de Rossi was wearing a wig while on the show, which greatly altered her looks, fueling speculations.
Further, they also claimed that de Rossi was very happy with her looks and had maintained it through her vegan diet.
She even reportedly talked her partner out of getting facial surgeries in 2015. InTouch Weekly reported in July 2015 that they had a fight about DeGeneres wanting to go under the knife.
As for de Rossi's surgeries, except for some informed opinions and some not-so-informed ones, there's nothing official to go by.