Pokimane Is Taking a Break from the Internet for a Mental Reset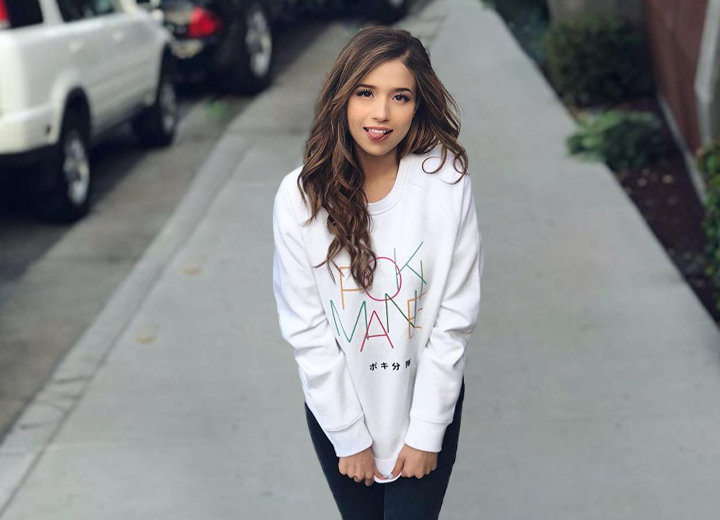 Imane "Pokimane" Anys is taking an indefinite break from the internet.
The streamer took to Twitter to announce she was stepping back from the internet and explained her reasons on July 19, 2022. 
"I've been feeling in need of a mental reset and some time to focus on myself and my life offline. In my opinion, proper breaks are essential to one's health and career longevity," read her note on Twitter. 
She added she was grateful for the support from her fans over the years and thanked them for putting her in a position where she could take time off like this.
But this is not the end of her internet journey, as she noted she was looking forward to returning refreshed and ready to make more content. 
She didn't specify what exactly she will stop doing as part of this break, but sadly for fans, they might no longer get to see the frequent streams on Twitch.

Pokimane is taking a break from the internet for a mental reset. (Source: Twitter)
Pokimane has been the biggest female streamer and the most-watched content creator on Twitch. As of now, she hasn't announced a time frame for her return. 
Fans React to Pokimane's News
With such a large fan base, it is understandable that the fans are upset with the news of their favorite streamer's hiatus. However, since Pokimane stated it was mental health, they voiced their support on social media.
Even fellow content creators and well-wishers flooded her Twitter feed with words of support and empathy:
NRG streamer Ethoz Copenhagen commented, "A week of work at 100% is more meaningful than a month of work at 30%. Take as much time as you need to recharge. We'll all be here waiting patiently,"
"Yessssss we love a refreshed, happy content qween have a gr8 break, c u soon," wrote Nicole Sanchez, popularly known as Neekolul. 
"YES, IMANE! So important, let me know if you want travel, book, or experience recommendations. I've become the queen of taking time off and know lots of fun things that will nurture your soul," commented Kittyplays. 
While most fans were supportive, a few criticized the streamer for taking a break. 
She acts like her life is hard lmao — Biscotti (@FuckBiscotti) July 19, 2022
These people claimed Pokimane was taking a break because her streams were not doing well and making it seem like her life was difficult.
Pokimane Wins the Legacy Award
Pokimane's announcement on Twitter came after she won the prestigious Legacy Award at The Streamer Awards 2022. 
After winning the award, she expressed her gratitude and mentioned she did not think she would end up winning the award.
She was competing against streamers like Sodapoppin, Scarra, and Summit1G and had no expectations. 
"When I tell you I had zero expectations of winning, I really mean zero. I can't believe I won something. I didn't think that I would win anything at all," said the Twitch star.
Pokimane explained the award should have been given to Sodapoppin. She said the streamer had been streaming since Twitch was created, and he had been her idol ever since she started screaming.
She also touched on how her fellow streamer was doing so much and maintaining steady viewership.