TikTok Star Peyton and Boyfriend Vance Randolph Engaged after 6 Months of Dating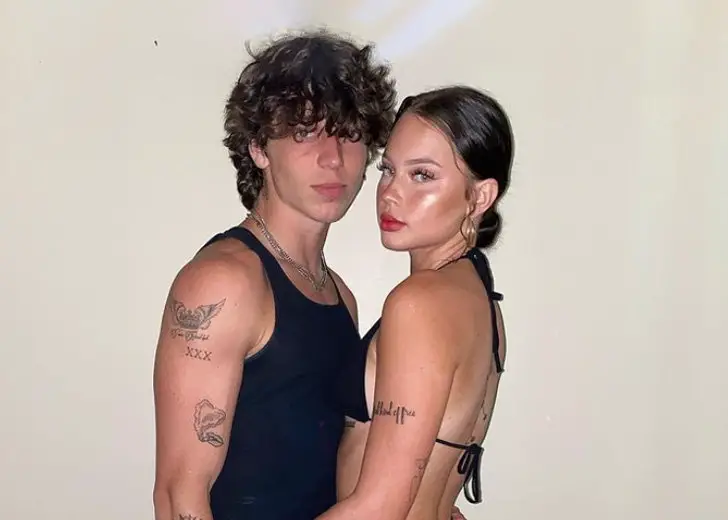 TikTok star Peyton has gotten engaged with her boyfriend of six months, Vance Randolph. The young couple announced the good news on Instagram on May 1, 2022, via a joint post.
Their announcement came as a surprise to many of their fans, who took to the post's comment section to express their feelings about their ring exchange.
Many were happy for Peyton and Randolph. But a fair few were also cynical about the whole ordeal.
Peyton and Boyfriend Vance Randolph Engaged after 6-Month Relationship
On May 1, Peyton (itspeytonbabyy on TikTok) put up an announcement post with Randolph (STARBOY on TikTok) about their engagement. She posted a few pictures from the night he proposed to her.
The first of the four pictures she put up was of them kissing. She wore a loose-fit Tiger skin-patterned outer with a form-fitting black dress underneath, while he wore black a pant and a matching shirt for the occasion.
After the first three pictures, which are just of the couple kissing each other, the fourth picture showed how it all went down.
He was down on one knee and presenting his now-fiancee with her engagement ring. He held the ring box with his left hand, whereas his right hand held her left.

Peyton and her boyfriend Vance Randolph got engaged after just six months of dating. (Photo: Peyton/Instagram)
Peyton was surprised by the proposal, evident by her expression in the picture. She looked down at the knelt-down Randolph with her right hand covering her mouth in surprise.
"can't wait to spend the rest of my life with you," she captioned the post, following it with a red heart emoji.
The couple did not provide any detailed pictures of how the engagement ring looks in their post.
And while the engagement has been surprising to many, looking back at their posts, it seems like Peyton and Randolph had been subtly dropping hints about their plans all along.
Only back in April she called him her "husband" while posting some steamy pictures. With the engagement, they're well on their way to becoming husband and wife.
People React to Peyton's Engagement
Many TikTok creators and Instagram famous people expressed happiness at Peyton's engagement.
"OH MY GOSHHHHH CONGRATULATIONS BABYYY," wrote Madi Monroe, while Hali'a Beamer commented, "CONGRATULATIONS OMG."
After these, though, most comments were from fans and followers talking about the engagement coming too soon.
"This must be a joke," read one user's comment, which garnered a lot of likes. "Lol what," said another user.
Many were expressing astonishment at how the couple got engaged after just six months of dating and that they both were just 18. One was even confused about what the ring actually was and asked, "Is that a promise ring or wedding ring ?"
Going by the comments, it's safe to say few believe Peyton and Randolph will last for long. It remains to be seen whether the wild guesses are correct.