Peter Dinklage Is a Family Man with Two Children Unlike His 'Game of Thrones' Character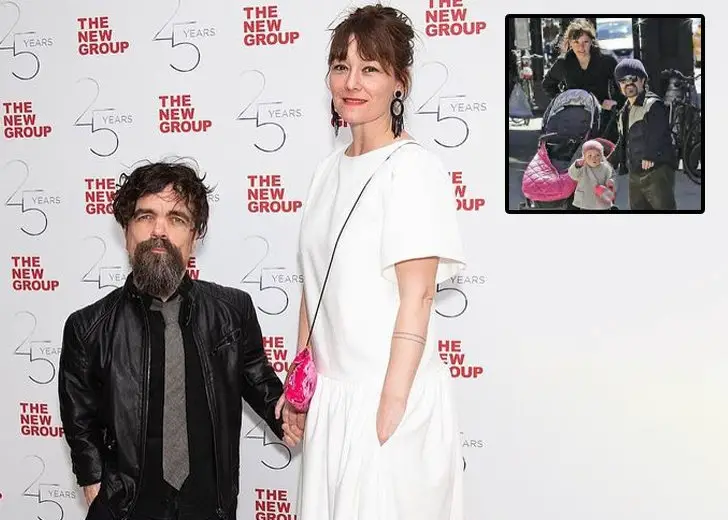 In 2011, HBO released Game of Thrones, which became the network's most popular show. 
One of the most popular characters in the beloved series was Peter Dinklage, who starred as Tyrion Lannister. 
Dinklage's Tyrion had an unhealthy fixation on brothels and didn't always get along with his family members. 
In real life, though, the actor has a much healthier relationship with his family and children. 
There's a good chance that fans wouldn't know that Dinklage is married and has two children. 
The Emmy-winning actor is married to his wife, Erica Schmidt, but they're extremely private about their family and children.
Peter Dinklage's Children and Family
According to reports, Dinklage's oldest daughter was born in 2011. 

Peter Dinklage and his wife, Erica Schmidt (Source: Peter Dinklage Fan Account/Instagram)
Dinklage and his wife are so private about their family that they have opted to keep her name to themselves.
However, there have been a few odd rumors about her over the years.
One such funny rumor was that their daughter was named Zelig. 
When the Game of Thrones star was asked about it in an interview with The Guardian in 2015, he said it wasn't true, but he didn't care what the world thought. 
Six years after their first child was born, the couple had their second child. 
They never confirmed their pregnancy or birth, but Us Weekly reported that Schmidt was spotted at a concert visibly pregnant. 
The couple has released no details, not even their child's gender or name to this day.
It appears maintaining the privacy of their children is the parents' top priority. 
Despite the mystery and privacy, the actor has once opened up about fatherhood.
In 2012 Golden Globes, after Dinklage won the Best Performance by an Actor in a Supporting Role, he chatted with Access Hollywood's Billy Bush backstage. 
He revealed that since both he and his wife were at the event, they kept close contact with their babysitter. 
When asked who was more nervous about leaving their child at home, he admitted it was him, even though his wife was constantly taking updates through text. 
As for his thoughts on fatherhood, the actor replied, "[It's] incredible and life-changing."
Peter Dinklage and His Wife
Dinklage and his wife tied the knot in 2005, and naturally, they started a family with their two children. 
The couple's first met 18 years ago at a friend's house when the circus was in a town. 
It snowed that day, and they were walking the elephants through Manhattan. 
Dinklage said the night they met was "beautiful, fantastical and something out of a romantic movie where elephants walked through Manhattan." 
After a decade of marriage, the actor gushed about his wife in the aforementioned 2015's The Guardian interview. 
He claimed his wife was brilliant and loved theater. 
"Unlike a lot of other people in our profession where film is the goal, theater is sacred to her. It's not entertainment; it's art," he said. 
He added that Schmidt was inspiring and the family's artist while he was the "TV actor who paid the bills."
For those unversed, Schmidt is an award-winning playwright and theater director whose works include the all-female 2019 adaptation of Mac Beth. 
She also wrote the script for Dinklage's new movie Cyrano, a musical adaption of the 1897 French play Cyrano de Bergerac.