'Game of Thrones' Star Charles Dance Thought His Marriage with Wife Would Last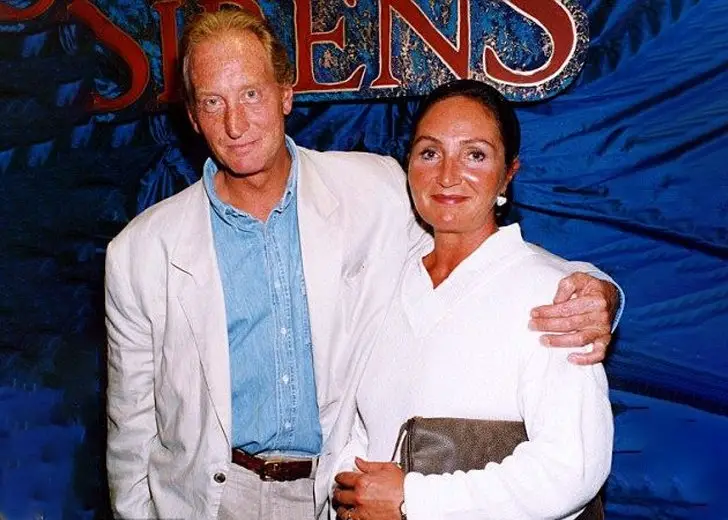 Charles Dance was only 19 when he met his former wife, Joanna Haythorn. 
The couple met when they were both studying at an art school in Plymouth and fell in love at first sight. 
In 1970, they tied the knot when they were both 23 years old.
Dance once admitted marriage stabilized him, and despite differing from his wife, he thought his marriage would last. 
"It's lasted and will last, and that's about all I can say. I think people stay married because they want to, it's as simple as that," said the actor.
The duo had two children, Oliver, now 46, and Rebecca, now 40. But in 2004, they filed for divorce after 34 years of marriage. 

Charles Dance on the set of 'And Then There Were None.' (Source: Twitter)
A source close to the couple told Daily Mail that the Game of Thrones actor was always away on shoots while his wife had to put her career on hold to take care of their family and children.
And when their children had finally grown up, and Haythorn was looking forward to spending time with her husband, the divorce happened. 
Although the reason for the divorce was not confirmed, the source claimed that Dance left his wife for another woman. 
Charles Dance's Life after Divorce with Wife
After the divorce, Dance's former wife led a quiet life away from the spotlight, but the same cannot be said about the actor. 
The Crown actor began dating a slew of younger women, starting with Sophia Myles, who starred as Lady Penelope in the movie version of Thunderbirds.
He had relentlessly pursued Myles and told her she was the 'love of his life.'
Myles had expected a proposal, so she was devastated when the actor ended the relationship out of the blue. 
In 2010, he was engaged to his artist girlfriend, Eleanor Boorman. 
I cannot remember what Duiker from Deadhouse Gates is supposed to look like, but Charles Dance always gave me the hard old man impression that Duiker did, so I consider it a good fit pic.twitter.com/3hlhDUKxY1 — Bloodblessed (@witchoftarvalon) February 2, 2022
At the time, Dance shared he and Boorman would marry sooner rather than later, and the ceremony would be intimate. 
After the engagement, the couple gave birth to their daughter, Rose, in March 2012. 
But a few months after the birth, the couple called it quits instead of getting married. 
Currently, the actor is in a relationship with an Italian film producer, Alessandra Massi. 
The duo met while working in the art movie The Book Of Vision in 2018. 
And in September 2020, they went public with their romance. 
Charles Dance's Children
Many ladies might have come and gone from Dance's life, but his love for his children never wavered. 
In an interview with The Guardian, the actor shared his children were the greatest love of his life.
He also noted that his biggest fear was harm to his children. 
In another interview with The Telegraph, the actor opened up about raising them. 
When asked how different parenting was to raise his kids who have over a 30-year age gap, the actor said it was very different because of his role. 
While he was raising his older children, Rebecca and Oliver, he was present in their lives, but he has been co-parenting his 10-year-old daughter, Rose. 
"Different because we live in a different place. My contribution is co-parenting, because we're not together, and so it's different in that respect," said the veteran actor. 
He added Rose was fantastic, just like his grown-up daughter and son.
Boorman and their daughter lived 200 miles away, but Dance shared they FaceTimed regularly.