Peter Davison Is Happy with His Current Wife after His Divorce from Ex-wife Sandra Dickinson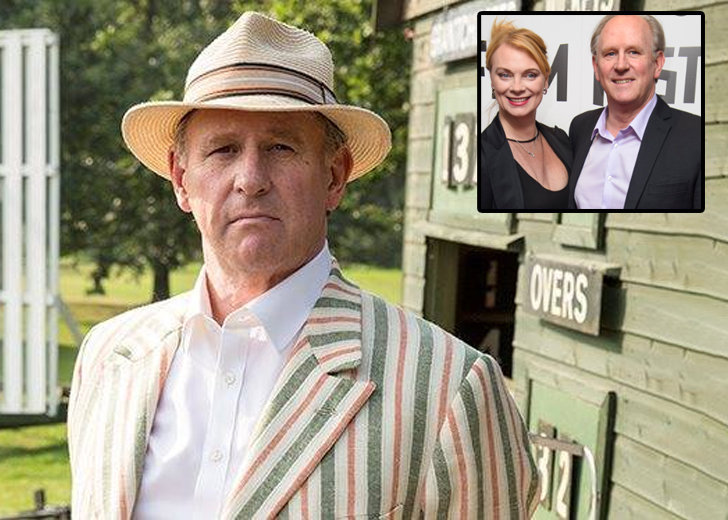 Peter Davison married his current spouse, Elizabeth Morton, in 2003. When speaking of his impending marriage back in February 2003, the actor expressed how happy he was.
Despite lasting for over 15 years, Davison's previous marriage with actress Sandra Dickinson didn't end well.
Davison even said he was happy to finally be able to move on.
"Sandra is History. I don't have to think about her. Thankfully, she's not in my life. I wish her the best."
Peter Davison and Wife Elizabeth Morton
Davison and his spouse, Morton, got together after his split from his former wife, Dickinson.
Initially, having just come out of his marriage, the Doctor Who star couldn't see himself marrying again, but Morton changed his view.
When talking with DailyMail, Davison revealed his and Morton's relationship was "fun and lighthearted" in the beginning.
The two also didn't have any plans or commitments for the future.
However, he started taking his relationship with her seriously after she told him she was pregnant.
Though the pregnancy was unplanned, the pair were hit hard when they went for a sonogram at four months and found out the baby had died in the womb.
Davison and his spouse tried for children once again. Once Morton became pregnant for the second time, she moved in with him.
Morton sold her apartment and all the money went towards Davison's divorce settlement with his previous spouse.

Peter Davison with his family (Source: Instagram)
Davison and Morton welcomed their first child together, son Louis, in 1999. Two years later, she gave birth to another son, Joel, in 2001.
Davison took Moron as his wife on August 4, 2003.
Peter Davison and His Former Wife Sandra Dickinson
Before getting together with his current wife, Davison was previously married to Dickinson for over 15 years.
The two were together for even longer — roughly 20 years.
Davison tied the knot with Dickinson on December 26, 1978. Six years later, a day before their sixth marriage anniversary, they welcomed their only child together, daughter Georgia Moffett, on December 25, 1984.
Their marriage was troubled with many issues, and the two completed their divorce in 1994.
The actor alleged that his former spouse was trying to drain him financially. After their split, he was paying £30,000 in maintenance, but Dickinson tried to get increased financial support.
At one point, he even faced a judgment summon and was at risk of going to prison if he didn't pay.
Davison was married to Diane Russell before he got together with Dickinson. However, his marriage with his first wife was short-lived, lasting for only two years ( 1973-1975).
Daughter is Married to David Tennant
Davison's daughter, Georgia, is married to Doctor Who star David Tennant.
His daughter first met Tennant in 2008 when they starred in the Doctor Who episode titled 'The Doctor's Daughter.'
They started dating not long after and tied the knot after three years, on December 30, 2011.
Tennant and Georgia are parents to five children, including Ty Tennant, her child from a previous relationship, whom Tennant adopted.