Peter Andre and Wife Emily MacDonagh on Parenting Their Children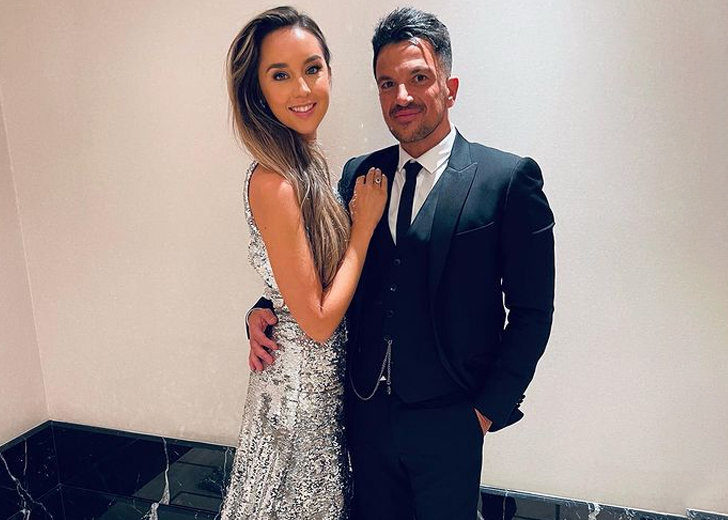 Peter Andre and his wife Emily MacDonagh share two children together. Additionally, the pair is also parenting his two kids from his previous marriage with Katie Price.
When talking to OK! magazine, MacDonagh talked about how proud she was of her four children. She also discussed the achievements of her four kids — son Junior, daughter Princess, daughter Amelia, and son Theodore.
"Theo starting school was another big thing for me," she said while revealing that all the kids went through some form of transition in September 2021.
Junior started his college while Princess started her GCSEs. Amelia also moved up to juniors.
MacDonagh also opened up about what it was like to be stepmother to Junior and Princess. She admitted she left a lot of things to Andre, as she didn't want to overstep her boundaries.
"I tend to leave the disciplining up to Pete and often I feel like a big sister," she said. "Which works really well for us."
Peter Andre and Wife Keep Children Away from Spotlight
Andre met his first wife, Katie Price, on the reality series I'm a Celebrity… Get Me Out of Here! 
After their initial meeting in 2004, the two started dating shortly afterward and tied the knot on September 10, 2005.
Andre and Price welcomed son Junior and daughter Princess in 2005 and 2007, respectively.
As both Andre and Price were heavily involved in reality TV back then, their children grew up while being in the spotlight.
However, the singer and his wife have taken a completely different approach in raising Amelia and Theodore.
"Emily doesn't want Theo and Millie in the public eye at all," he said in an interview with The Guardian. "Which I respect because they weren't born into it. Junior and Princess were born into it."
Because of this, Andre and his wife have posted no pictures of their younger kids where their faces can be seen.
Even when he posted a family picture on Christmas 2021, the faces of Amelia and Theodore had been hidden.

Peter Andre with his wife and children during Christmas. (Source: Instagram)
Peter Andre on Supporting His Children
Junior and Princess have similarly expressed their desire to follow in their parents' footsteps.
Princess previously declared she wanted to be on Love Island. However, Andre said he wouldn't let her be on the show as a contestant.
"Princess has said she wants to do it, but I still haven't changed my mind about that," he shared to Mirror while adding, "Presenting it? Yes. Contestant? Not so sure!"
Similarly, Andre has also revealed that he is fully supportive of his son, Junior, trying to enter the music scene.
The 'Mysterious Girl' hitmaker said he would watch over Junior every step of the way. "I just want to focus on him, get him off the ground and doing his thing. I'm so proud of him."
Peter Andre and Emily MacDonagh
While the story of Andre and Price marrying after meeting on reality TV is quite unique, the story of how he met MacDonagh is even more so.
In 2010, the singer had an emergency surgery to remove a kidney stone. He gave his surgeon some tickets to one of his shows to thank him.
The surgeon couldn't make time and passed the tickets to his medical student daughter — MacDonagh.
The two met during his show and started dating in July 2012. After two years of dating, they tied the knot on July 11, 2015.