How Many Children Does Pete Hegseth Have? Inside His Personal Life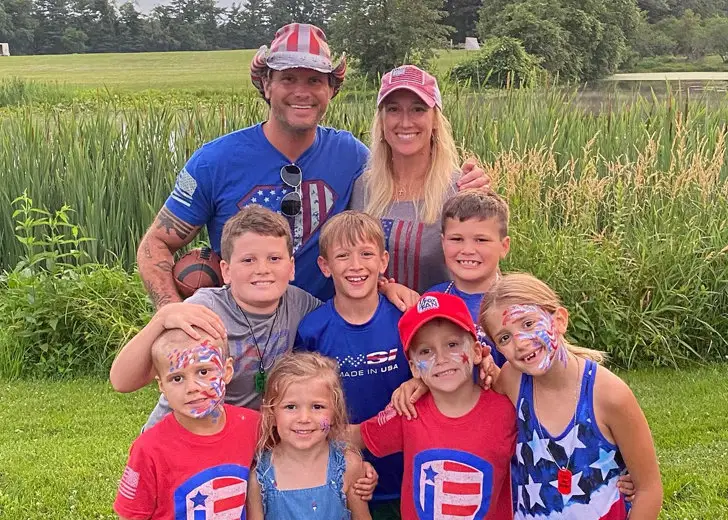 Pete Hegseth met his current wife, Jennifer Rauchet, while working at Fox.
Unfortunately, their relationship created headlines for all the wrong reasons.
But, despite the unusual start to their relationship, they are now married.
And they share seven children among them.
Pete Hegseth's Relationship with Wife Jennifer Rauchet
Hegseth is in his third marriage now with Rauchet. Their relationship first came to attention in August 2017.
When Hegseth and Rauchet's relationship first gathered attention, they had been maintaining an extramarital relationship with each other for a while.
They had even welcomed a child that same month.
Hegseth was, until this point, married to his former wife, Samantha Hegseth.
After these revelations, they started living in the same apartment. But they were distanced at Fox after the executives knew about their relationship.
She, a showrunner, was moved to another show to maintain distance.
Hegseth's divorce with his ex-wife was finalized soon after, and he then publicly moved on with Rauchet.
The couple was even seen dining together with former President Donald Trump in October 2017.
They got engaged sometime before June 2019. She took to Instagram on June 14, 2019, to announce her engagement in a post where she called him her fiance.
Then came the wedding shortly after.
They had their rehearsal wedding in August and posted pictures of the same on August 14, 2019, on his Instagram. It had gone "slightly as planned," as he put it.
Hegseth and Rauchet chose Trump's New Jersey club as their ideal venue to get married.
On August 19, 2019, Rauchet announced they were married. All their seven children were present at the ceremony.

Pete Hegseth with his wife Jennifer Rauchet and children on their wedding day. (Photo: Jennifer Rauchet/Instagram)
Hegseth and Rauchet both wore white, and so did their children. Their four boys rocked white shirts with blue shorts and bow-ties.
The girls wore pink dresses for their parents' wedding.
How Many Kids Does Pete Hegseth's Have?
As mentioned above, Hegseth has seven kids. Four of the kids are his biological children, whereas three are his stepchildren.
The Fox News personality had three children with his second wife, Samantha — Gunner (born in June 2010), Bonne (born in August 2012), and Rex (born in 2016).
He had his fourth kid with Rauchet. Gwen was born on August 16, 2017.
Rauchet, too, has three kids from a previous marriage — Kenzie (born on October 22, 2013), Jackson (born on March 22, 2011), and Luke Hunt (born on March 25, 2015).
All of the children are into physical activities and sports.
During an interview on the First Class Fatherhood podcast in May 2020, he admitted to pushing basketball, football, and baseball on them and that they liked those games.
They also loved to jump on trampolines, in the pool, and on bikes.
Hegseth also confided that fatherhood had changed his life.
He had used his learnings from his time in the military and blended them in daily life to raise good human beings rather than ones who just excelled at something.