Peach PRC Roasts Ex Boyfriends after Coming Out as Lesbian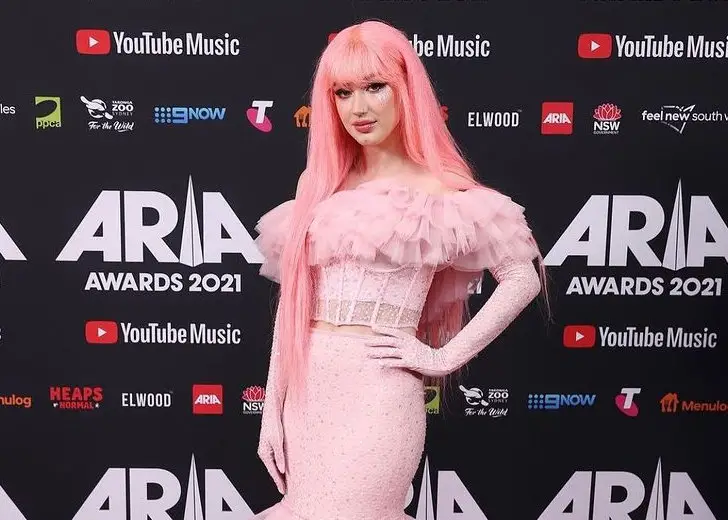 It's been less than a week since TikTok star Peach PRC came out as a lesbian, and she is already ready to share the long list of 'icks' that her boyfriends gave her over the years. 
Calling her recent TikTok updates an attempt at roasting her ex-boyfriends wouldn't be much of a stretch. 
Peach PRC Surprised Fans with Lesbian Announcement
As per a report from Billboard, on January 16, 2022, the Australian songstress uploaded a TikTok video where she teased an upcoming release. 
Not long after the teaser was up, the video went viral on the platform. However, there was another reason that made the video go viral. 
In the caption, she shared that she wanted to be transparent to her fans about what the song was about. 
So, coming clean, she wrote, "Since this song has been blowing up, I guess now is a good time to tell you all I'm a lesbian."
Peach PRC on Coming Out
A while later, she took to her Instagram to share a series of pictures of herself clad in a sheer nightgown and a caption to reinforce the announcement that she had already made over on TikTok. 
She acknowledged that her being gay was never really a secret for those who paid attention. 
"came out as a lesbian today," she wrote. "To be fair the closet was made of glass lol."
Right after a seemingly huge revelation, she went back to laughing about how the last picture in the post's slideshow made her look miniature.
Peach PRC Roasting Ex-boyfriends
More recently, on January 20, 2022, Peach PRC put up a video on her TikTok where she shared that over the years, there were many ridiculous things that her boyfriends did that gave her "the ick."
"Seeing as I recently come out as a lesbian I'm gonna share with you some ridiculous things that gave me the ick about men," she said upfront as she began her list.
The first guy on the list was one who supposedly enjoyed the sunshine a bit too much. 
Whilst actively holding back her laughter, she recalled how this guy was walking outdoors with the sun directly shining on his face, and without missing a beat, she imitated how the guy took a deep breath — of sunshine.
Peach PRC Reflected on First Boyfriend
Halfway through the video, she recalled her relationship with her first boyfriend — more specifically, the breakup. 
She was fifteen at the time. This guy was at her house to pick up a hoodie, and as he was dramatically looking at the window, he went, "I'm gonna miss this place."
The TikToker barely completed the sentence before she broke into a fit of laughter. But that wasn't all. 
So, this guy, as he was walking down the driveway, looked back at his ex-girlfriend and asked, "Do you still find me attractive?"

Peach PRC posing on polaroids (Source: Instagram)
Peach PRC diffused the situation how she best saw fit. She let him down easy. 
Instead of speaking her mind and saying that she did not find him attractive "at all," she said, "You have a beautiful personality."
Over the course of the next few videos, she roasted everything from her first kiss from when she was 13 to the weird sexual encounter she had as an adult.