Peabo Bryson and Wife's Age Gap Doesn't Bother Their Romance
Peabo Bryson listened to his friend Aretha Franklin and finally met the love of his life.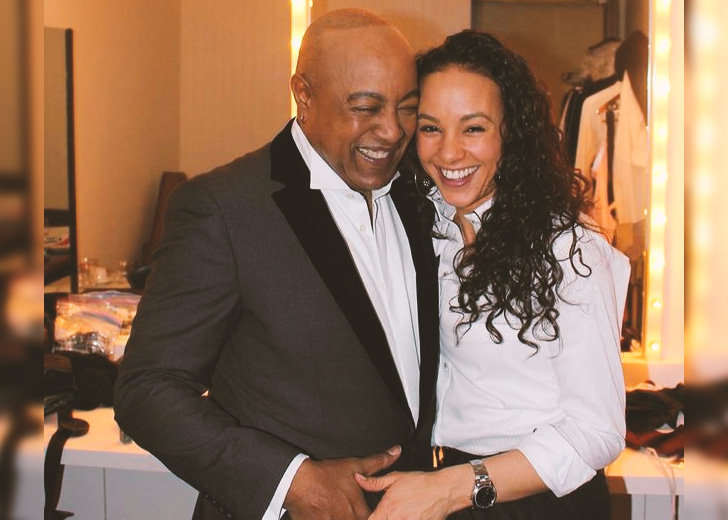 Peabo Bryson, known for his soaring R&B ballads, is probably one of the world's most powerful and gifted vocal talents. The balladeer started his career in the mid-60s, truly ignited in the 70s, and scaled extraordinary heights throughout the '80s. 
The two times Oscar and Grammy winner has amassed an avalanche of awards by making hits like 'Baby Can You Stop The Rain,' 'Feel The Fire,' 'I'm So Into You,' and 'Tonight I Celebrate My Love.' With such a plethora of soulful hits, he has garnered an enormous fan base and critical acclaim. 
Everything that Peabo has achieved in his decades-long career has proven that he is the supreme vocal professional.
Fortunately, he wasn't only lucky in his career but also with his love life.
Peabo Bryson and His 30-Year-Younger Wife
In an exclusive interview with I Love Old School Music, Peabo talked about his new album, his marriage to his young wife, and how they kept their romance alive. 
Peabo is married to half African and half European-British, Tanya Boniface Bryson, who was in a successful British female band called 411. The singer credited the late Aretha Franklin for guiding him through his journey of finding true love. 
He shared that had it not been for Franklin, he probably would not have been married, as she encouraged him to wait it out to find the person he was looking for. Peabo took her advice, and he finally met his wife, Tanya who almost did not become his first wife. 
He was initially engaged and almost married to Juanita Leonard, the former wife of boxing legend Sugar Ray Leonard.
He was 56 years old then, while she was 30 years his junior.
[It's] my first and only [marriage], because my main thing has always been that I was gonna only do it one time.
The singer shared that he and his wife shared the same musical passion, which helped them connect. He also explained that a solid foundation to any relationship was friendship and that factors like beauty and looks could not sustain a relationship. 
Besides friendship, Peabo also noted that it was equally important to keep the spark alive by being exciting and keeping it mysterious. 
As for making a relationship work, the balladeer advised people to disregard traditional husband-wife roles. He shared that he did not mind cooking or changing his son's diapers. 
Peabo Bryson Became a Father at 67 Years
On New Year's Eve in 2017, Peabo and his spouse welcomed their first child, a son named Robert Kittrick-Peabo Bryson. At the time, the new dad had proudly announced his boy's arrival in a Tweet, calling his son a god's gift. 
His son often appears on his Instagram account, with many fans noticing the strong resemblance between the father-son duo. Peabo also has one other daughter, who is already married with kids, from a previous relationship. 
During the interview, he also joked about the age gap between his adult granddaughter and his toddler son, noting that she was raising her uncle.